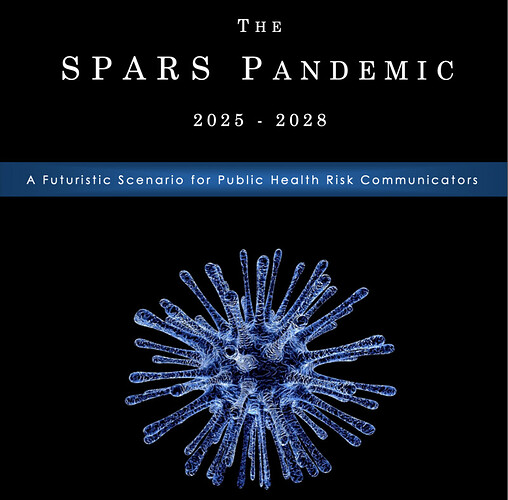 Here's another simulation by Johns Hopkins University from October 2017. And we all know by now what happens to simulations – they become real. After all, their Event 201 went live as the current plandemic and Dark Winter and Clade X.
What is The 'SPARS PANDEMIC 2025-2028'? It mentions a new virus that will infect mankind in 2025, and it will last until 2028. According to the World Bank, COVID-19 (SARS-CoV-2) is a "project" that is planned to continue until the end of March 2025. It is interesting to note that SPARS is going to be a new coronavirus, which means COVID-19 "project" is never going away. It will continue for as long as WE THE PEOPLE allow it to continue.
SPARS PANDEMIC SCENARIO:
While not a fan of Alex Jones, we've included the above video based on General Mike Flynn's recommendation found here – EMERGENCY BROADCAST: SPARS 2025-2028 Is The Blueprint For Total Collapse of Civilization
Also:
Alex Jones' conversation with Jay Dyer can be found here – Scientific-Technocratic-Satanic Dictatorship & Long-Term Plan to Use Covid -19 "Frankenshots" To Destroy Humanity (Dyer-Jones Interviews, April 8 & 10, 2021).