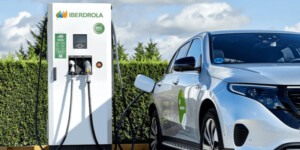 In Spain, more than 1,000 large petrol stations will have to offer at least one fast-charging point for electric vehicles from 2023. This is now stipulated in a proposal for a ministerial decree just published by the Spanish Ministry of the Environment.

The proposed regulation would affect petrol stations that sell more than five million litres of fuel per year or have a "relevant size" in their area. This would probably also affect petrol stations that are below the sales threshold but are unrivalled in their area. In other words, if there is no petrol station in a province, on an island or in an autonomous city that sells more than five million litres, the largest petrol station in the area will be obliged to do so.

This means that according to the ministry, more than 1,000 filling stations will have to install charging points, unless they fall under one of the exceptions, like, for example, if the charging station is not technically feasible on site. But there is also a further differentiation within the 1,000 filling stations: locations that sold more than ten million litres of petrol or diesel in 2019 (i.e. before the effects of the Corona pandemic) must operate at least one charging point with at least 150 kW within the next 21 months, i.e. by February 2023. This should add up to be around 200 filling stations.

More at link.
Spain to seek $1.3bln loan from EU recovery fund for electric car plan
Understand there Green Plans Are Not So Green Afterall – BRIGHT GREEN LIES – Green now means sustaining a destructive way of life