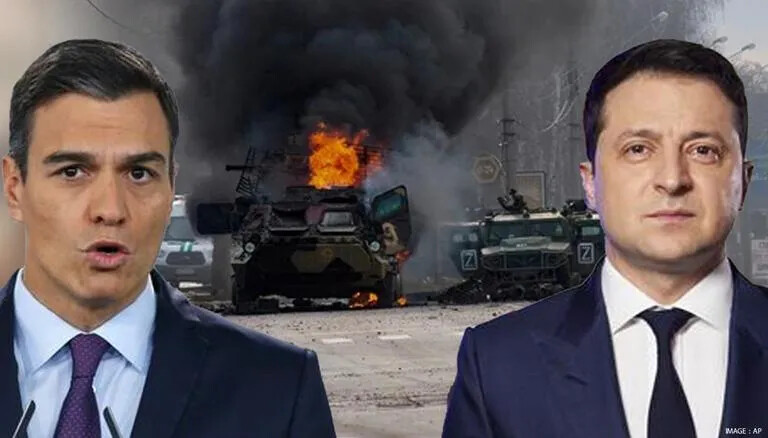 Spain to send offensive weapons to Ukraine
MADRID, March 2. /TASS/. Madrid has decided to deliver offensive weapons to Ukraine, Spanish Prime Minister Pedro Sanchez said on Wednesday in a speech to the Congress of Deputies (the lower house of parliament).

"Spain will supply the Ukrainian resistance with offensive military weapons," the prime minister said, "We must give a European response to a European threat."

Source TASS Russian News Agency - Spain to send offensive weapons to Ukraine - World - TASS
Spain has already sent 20 tonnes of medical and military supplies to Ukraine
Spain has already dispatched 20 tonnes of medical and military supplies to Ukraine. Last week, two planes flew from Madrid to Poland, from where the material was transported to Ukraine by land, according to the Local. Before today, Spain had stated that it would only send military help as part of a larger package presented by the European Union on Sunday. Spain to supply offensive military weapons to Ukraine as Russia escalates attack | Russia Ukraine Crisis
FEB 28 - "Ukraine belongs in the EU," says European Commission President Ursula von der Leyen.
EU Establishes Intelligence Center In SPAIN For Ukraine To Monitor Russian Troop Movements
The EU have established an intelligence center in Spain which might prove to be the first major step toward a more organized European military intervention in Ukraine. The main purpose of the said satellite center is to monitor the Russian troops and their movements.

Read more.
Remember Spanish Foreign Minister Jose Manuel Albares travelled to Kyiv later early February in a show of solidarity with Ukraine and a bid to help de-escalate tensions with neighbouring Russia that has massed troops on its border. https://www.usnews.com/news/world/articles/2022-02-08/spains-albares-to-visit-ukraine-says-all-efforts-focus-on-peaceful-outcome-to-russia-dispute
PS. This was news from April 2021 -
Russian TV claims MI6 is working with Ukraine to trigger huge war in Europe