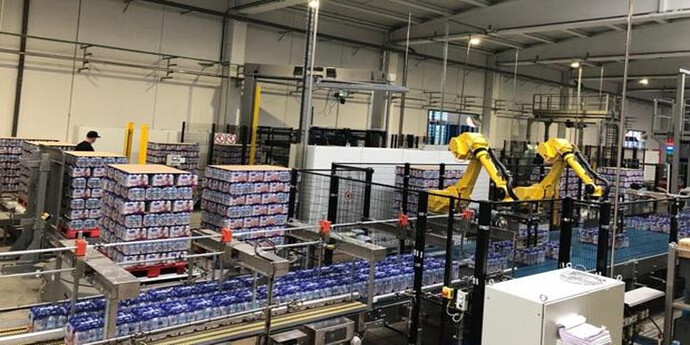 Spain's Sierra Nevada mineral water sources are a national treasure. Now they've drawn in several multinationals eager to make a profit. Yet resistance is mounting as climate change grows and threatens water supplies.
If this video doesn't load, watch this 2min report here.
The new bottling facility can fill 45,000 bottles of water an hour. They want to expand their brand.
That's exactly what environmentalists in Andalusia don't want.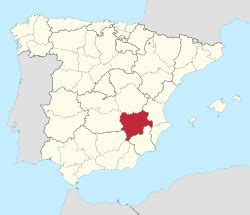 Aquadeus is located in Albacete, Spain, half way between Madrid and the the Mediterranean coast. It is a city and municipality in the Spanish autonomous community of Castilla–La Mancha, and capital of the province of Albacete.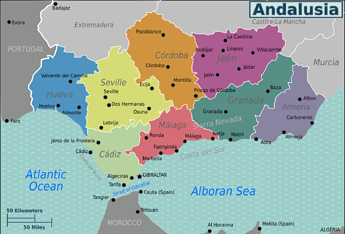 Albacete is located just above Andalusia in Castille-La Macha.
At the foot of the Sierra Nevada, the company built a second factory, sparking anger among local residents. They say the water is needed locally and shouldn't be exported to China.
One environmentalist said, "we have a water deficit of 1.4 cubic meters a year in this region and they want to build a factory which uses up a million cubic meters a year. How can they be allowed to exploit the ground water in this region when there isn't enough?
Another environmentalist said, it's already getting dryer and climate change is making that worse. We're already seeing less rainfall and the soil can't absorb the sporadic downpours.
Aquadeus doesn't want to hear about it, waiting to build another plant offering larger bottles.
The company hasn't had to provide any studies on the environmental impact.
They are not the only ones shipping water to China – water from Lake Michigan in the U.S. is shipped to China.
As a drought-stricken area in Australia struggles, a Chinese company moves to bottle its water
Bottled Water, the king of China's Beverage Market – China is the world's largest market for bottled water. Given their poor water condition, how are they about "health and green goals" please?
Some History on Aquadeus:
2020 – Aquadeus invests 10 million euros in a new multi-format packaging line
2019 – Aquadeus acquires a bottled natural mineral water company in Granada to continue expanding
Isn't just like governments and their puppet politicians and corporations and their elite officials to make deals outside their national interest, especially when profits are involved? Would this activity be considered adultery and treason?