Innova Medical Group Recalls Unauthorized SARS-CoV-2 Antigen Rapid Qualitative Test with Risk of False Test Results.
Innova Medical Group is recalling its SARS-CoV-2 Antigen Rapid Qualitative Test. Labeling distributed with certain configurations of the test includes performance claims that did not accurately reflect the performance estimates observed during the clinical studies of the tests. The performance characteristics of the test have not been adequately established, presenting a risk of false results.

Recalled Product – Innova SARS-CoV-2 Antigen Rapid Qualitative Test* (also distributed under the names Innova COVID-19 Self-Test Kit (3T Configuration), Innova SARS-CoV-2-Antigen Rapid Qualitative Test (7T Configuration), and Innova SARS-CoV-2-Antigen Rapid Qualitative Test (25T Configuration))

Details continued at FDA link.
Covid19 - US regular raises significant concerns over safety of rapid antigen tests:
FDA accuses company of distributing unapproved Covid test and using falsified data:
A firm that has been contracted to supply more than £2.3 billion worth of tests to the UK has been accused of several violations in America by the FDA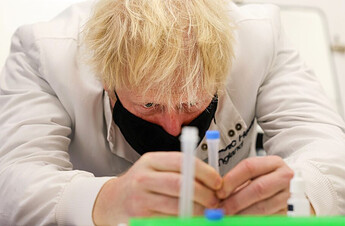 US firm supplying Government's mass Covid testing drive won contract with help of tiny British firm which had been in debt and had no healthcare experience
The UK has agreed to buy at least £2.8bn worth of rapid lateral flow tests from Innova Medical Group, which has already delivered millions of kits to schools and NHS and care home staff.

The US company supplying the government's latest mass testing drive won their first contract with the help of a tiny British firm who were in debt before the pandemic and had no experience in healthcare.

The Department of Health said the Californian company, which is owned by a private equity firm, would be supplying the kits for the twice-weekly testing announced by Boris Johnson on Monday.

Innova's chief executive has previously told how Northamptonshire-based Disruptive Nanotechnology Ltd were key in helping them beat more established industry giants to secure the first lucrative deal last Summer.

The company's last accounts, published in 2019, show it had no reserves and debts of £2,368 – but it is now set to earn a fortune after being chosen as Innova's sole UK and EU distributor for the rapid tests it sells commercially.

Innova is already believed to be the largest single recipient of payments from UK Government contracts during the pandemic, reported by the Sunday Times last month to total £2.8billion.