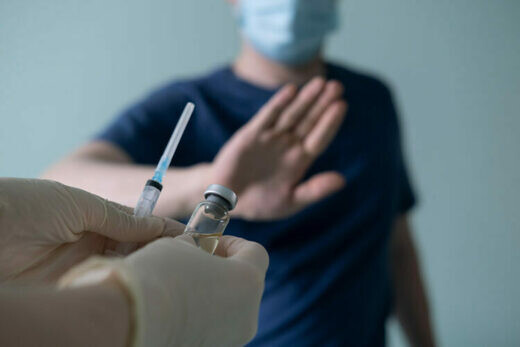 It comes after the Government made U-turn over mandatory vaccinations in England.

The Department of Health and Social Care has warned healthcare professionals that they have a "professional responsibility" to get the COVID-19 vaccine.

Writing to unvaccinated NHS workers today, senior leaders at the DHSC hint at regulator involvement if staff are found to have put patients at risk by not having the vaccine.

Professional responsibility

The letter reads; "Your dedication and that of all of the NHS and wider healthcare system to providing the best possible care to patients in the challenging circumstances of the last 2 years has been remarkable, and a testament to you and your commitment to the health of those in your care. Thank you.

Senior nurses and industry leaders have taken to social media critical of the letter's tone.
They are also using tactics to coerce young people - Their evil tactics never cease:
Vaccine passports do little to stop coronavirus transmission at festivals, but should still be considered anyway to increase vaccine uptake in young people, scientists advising the Government have said. It's the first time advisers have admitted the vaccines do not prevent transmission but have argued the illiberal policy should be adopted purely to coerce people to do something for their own benefit.

But it is the first time that Government scientists have admitted that they could be used primarily for forcing people to be vaccinated, rather than to stop the spread of the virus.
It's never been about health - it's been about compliance.
UK admits to using "totalitarian" methods of "mind control" to instill fear