Angela Merkel visibly shaking / struggling to stay standing at a recent ceremony.
https://hooktube.com/watch?v=HHfvJfVzw50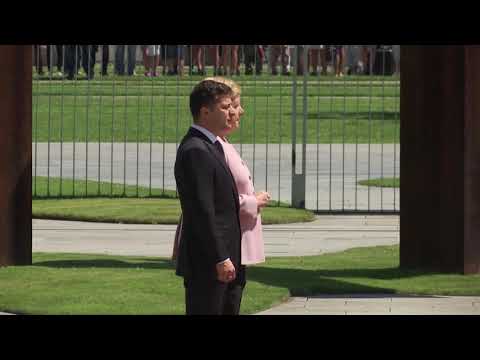 Thank-you for this truly sad testimony.
THEY can't hide those who are in the public eye. We will probably never hear accurate numbers of children and average people, let alone miscarriages from vaxxed moms.
It is unfortunate that none of the people in this video were seeking The Lord, for if they did/were, they would have found Him and heeded His warning and been obedient to God's Law to not take man-made drugs.
Thank-you.
I agree.
It is satan's seed of death.
Ms. Kamrynn Soliel Thomas.
WAUNAKEE, WISCONSIN — A 16-year-old girl is dead and the powers-that-be are frantically scrubbing the internet of all facts surrounding her death.
Ms. Kamrynn Soleil Thomas received the first experimental Pfizer mRNA shot on March 19. The details are quite scary from there. She suffered from hemodynamic collapse (or circulatory collapse) at her home on March 28. That means she lost consciousness because blood pressure dropped so low that the circulatory system wasn't delivering adequate oxygen to her cells. Anaphylaxis, or severe allergic reaction, is a known cause of circulatory collapse.
Doctors placed her on an extracorporeal membrane oxygenation (ECMO) machine because her heart and lungs ceased functioning properly. They also found bilateral pulmonary embolisms (blood clots), meaning both of the main arteries to her lungs were blocked. Young Kamrynn passed away on March 30.
How we got this story
Most people self-report these incidents with "I got vaxxed" photos. We utilized deductive reasoning for this story. There are two VAERS reports about a 16-year-old Wisconsin girl who died of pulmonary embolisms. VAERS ID 1225942 was filed on April 18. The second one (VAERS ID 1243516) was filed on April 22. Both indicate the cause of death, the Pfizer shot, and the date of death: March 30.
Several obituaries and memorial pages indicate Kamrynn died of pulmonary embolism on March 30. Her father also posted a message about it that day.