What would Gibraltar rate in political integrity?*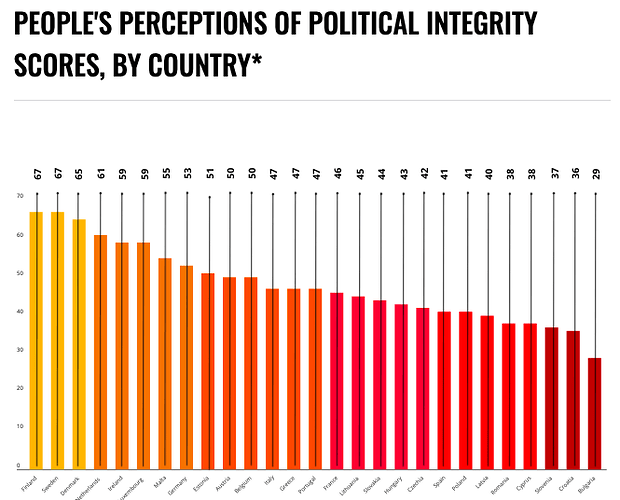 While people have been struggling with the COVID-19 crisis, many politicians in the European Union (EU) found new opportunities to consolidate their wealth and power by colluding with businesses, restricting civic liberties and side-stepping anti-corruption measures.

Much of this happened behind closed doors, but citizens were aware of resources being skewed in favour of certain powerful groups instead of being used for the common good.

Around half of the people in the EU think that bribes or connections are commonly used by businesses to secure government contracts; less than a third of people think their leaders take their views into account when making decisions; and over half of people think that their government is run by a few private interests.

Read more at link.
WHERE TO WITH THE GSLP-LIBERALS?
PICARDO ADMITS TO 'WASTE AND ABUSE' WHILST GSLP-LIBERAL HYPOCRISY CONTINUES
GSD: "Shocking Media Manipulation By Government"
MISCONDUCT IN PUBLIC OFFICE CAN THREATEN INTERNAL SECURITY
And in the UK -
UK Covid-Cronyism – The Players
Pfizer's obscene $900m profit from its Covid vaccine in just three months proves capitalism and public health are bad bedfellows
The Solution -
Petition to Gibraltar Government demanding return to God's Law