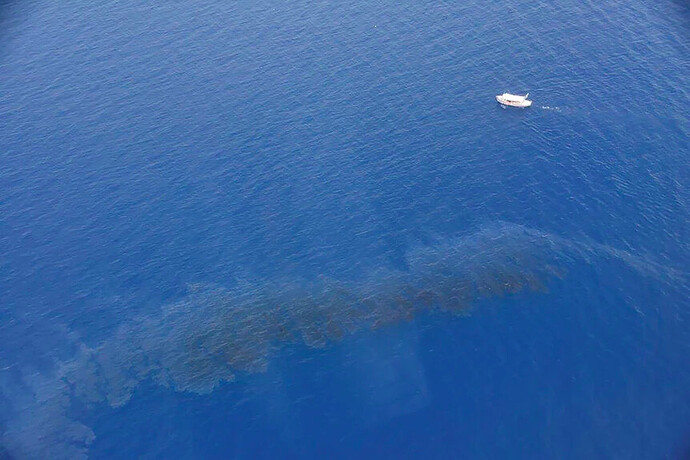 June 12 - The heavy-grade oil, which appears to have leaked from a ship, was first detected about midday on Friday during a surveillance operation by the local airbase.
By Saturday, officials had detected two large slicks stretching over 19 nautical miles (35 kilometres), one 800 metres offshore, the other 3.5km.
"Surveillance by plane and helicopter mid-morning Saturday allowed us to locate several scattered slicks, some of which are approaching the coast," Ms Ribbe said.
The oil is approaching Corsica's Aleria coastline, a 40km strip of sandy beaches.
"An analysis of maritime traffic in the area is under way," she said, and the polluting vessel would be identified.
---
Meanwhile – The recent oil spill in the Eastern Mediterranean Sea that polluted the beaches of Israel and southern Lebanon has led to the worst ecological disaster in decades – has yet to be solved (as of March 2021).
---
So much for saving the oceans, as recognized by World Oceans Day ...