Down by Europa Point today, a brown substance could be seen spreading into the sea - is this sewage or something less worrisome?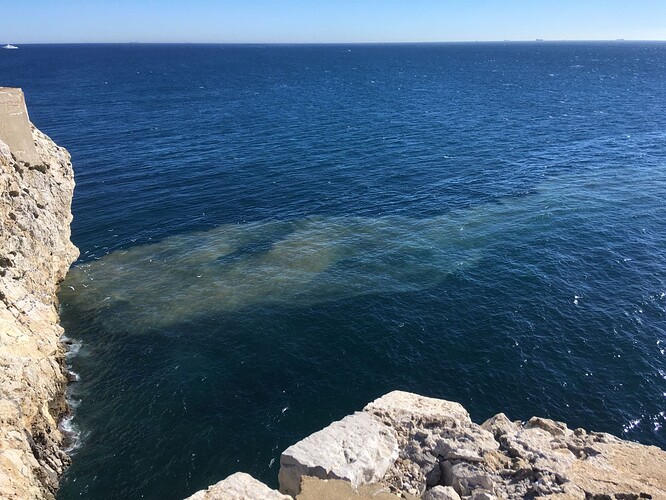 Does any one now what this brown substance is?
All of us here on planet earth should be taking good care of everything, cleaning up, not littering, like we are doing it for someone we dearly LOVE, Father, Ruler of The Universe, Who is Pure LOVE. Furthermore, these green lies, are helping destroy the planet but are posed as helping save the planet. What do you believe lies or truth? In light of the truth, it's just one more scheme to line the pockets of the filthy rich.
What does The Law say about raw sewage?