Quadruple-vaxxed Dr. Fauci tests positive for COVID-19
Dr. Anthony Fauci, the nation's leading infectious disease expert, tested positive for COVID-19 Wednesday.

Fauci, 81, tested positive on a rapid antigen test and was "experiencing mild symptoms," the National Institutes of Health said in a statement.

The NIH noted that Fauci was fully vaccinated and has received two booster shots.
Juzzz = Jews
Can you trust Dr Fauci? An agent of Israel and Jews: Fauci Awarded $1 Million by Israel
(000000.9E000000.15NRLOEDC20V)
[The Jews have been dragging top American officials to Israel where they wine and dine them and fill their minds with Israeli propaganda. One doesn't know what other links Dr Fauci has to Jews. Whatever is going on, he is definitely compromised. Jan]
America's top infectious disease official Dr. Anthony Fauci received a prestigious $1 million Israeli prize Monday, along with six other researchers who shared two additional $1 million prizes for their contributions to health and medicine.
The Dan David Prize, affiliated with Tel Aviv University, said it honored Fauci for his career in public health and "speaking truth to power" during the politicized COVID-19 crisis.
Fauci "is the consummate model of leadership and impact in public health," the awards committee said in a statement.
The award sets aside 10% of the prize money for academic scholarships in each winner's field. Fauci gets to determine the nature of the scholarships.
Fauci has been director of the National Institute of Allergy and Infectious Diseases at the U.S. National Institutes of Health since 1984, advising seven presidents on domestic and global health issues.
His research into HIV helped develop treatments to enable carriers of the virus to live long lives. In 2003, he helped launch the President's Emergency Plan for AIDS Relief under the George W. Bush administration, which the NIH credits with saving millions of lives in the developing world.
Fauci became a household name in the U.S. after appearing in televised presidential briefings on the coronavirus. He was a trusted authority for the public on preventive measures against COVID-19, even as former President Donald Trump downplayed the virus and blocked Fauci from appearing on several television programs. Trump called Fauci part of a group of "idiots" and suggested he might fire him after the presidential election, which Trump lost.
Article continues after sponsor message
"As the COVID-19 pandemic unraveled, (Fauci) leveraged his considerable communication skills to address people gripped by fear and anxiety and worked relentlessly to inform individuals in the United States and elsewhere about the public health measures essential for containing the pandemic's spread," the awards committee said. "In addition, he has been widely praised for his courage in speaking truth to power in a highly charged political environment."
Fauci Relishes A 'Hallelujah' Moment
The Dan David Prize, established by the late Italian Israeli philanthropist Dan David, annually awards three prizes of $1 million honoring contributions to knowledge of the past, contributions to society in the present and advances for the future.
This year the three awards focused on health and medicine.
Historians Alison Bashford of the University of New South Wales in Sydney, Katharine Park of Harvard University and Keith Wailoo of Princeton University are sharing a $1 million prize for studying the history of health and medicine. Zelig Eshhar of Israel's Weizmann Institute of Science, Carl June of the University of Pennsylvania and Steven Rosenberg of the NIH National Cancer Institute are sharing a $1 million prize for pioneering anti-cancer immunotherapy.
Previous laureates include filmmakers Ethan and Joel Cohen, novelist Margaret Atwood, former Vice President Al Gore and cellist Yo Yo Ma.
The individual does not necessarily represent the pack, but when the individual achieves fame or notoriety, he or she is immediately associated for good and for bad by friend and foe with the country or faith into which he or she was born. This is particularly so in the case of Jews, who, after all is said and done, represent a minuscule percentage of the world's population. Nonetheless, it is amazing how many accomplished individuals there have been, in any number of fields, whose biographical details, as published by Wikipedia, include mention of the fact that he or she was born into a Jewish family. There are far fewer references to someone being born Muslim, Hindu, Buddhist, Episcopalian, Catholic, Protestant, Anglican, Mormon, etc., although given their political clout, there is increasing mention of Evangelicals.Getting back to singling out Jews, one can't escape their presence in the forefront of leading companies in the race to find a vaccine that will prevent coronavirus.Greek veterinarian and biotechnologist Albert Bourla heads Pfizer, and Moderna's chief medical officer, Dr. Tal Zaks, is an Israeli who received his doctorate from Ben-Gurion University of the Negev, and gives interviews in Hebrew to the Israeli media.Both men have been fairly secretive about their private lives. For Israelis, it's enough to know that Zaks, despite the various high positions that he holds in America, is one of us, but in Greece, especially Thessaloniki, where Bourla and his wife were born and raised, there are mixed reactions. On the one hand, Greeks are proud that one of their own is at the top of the totem pole of a company that will help to save the world from COVID-19. On the other, there have already been vile antisemitic accusations against Bourla and Jews in general, accusations similar to negative comments made by US President Donald Trump about the Chinese.Bourla comes from a Sephardi family of jewelers and real estate developers which fled Spain and has been living in Greece for more than five centuries. His family members were among the few survivors of the once thriving Jewish community of Thessaloniki, which was all but destroyed by the Nazis. He left Greece when he was 34 to pursue a career in pharmaceuticals and joined Pfizer in 1993. He represented the company in various divisions in different countries, working his way to the top. Although he has been living in America for several years, he continues to maintain a home in Greece.In April 2019, Bourla was named the most "preeminent Greek leader" of the global pharmaceutical industry by United States Ambassador to Greece Geoffrey R. Pyatt, at the Prix Galien Greece Awards ceremony. As for the defamatory antisemitic slurs that have appeared in some Greek media, these have been publicly condemned by the Central Board of Jewish Communities of Greece.
Judge rules Jewish university isn't a 'religious corporation,' must recognize LGBT club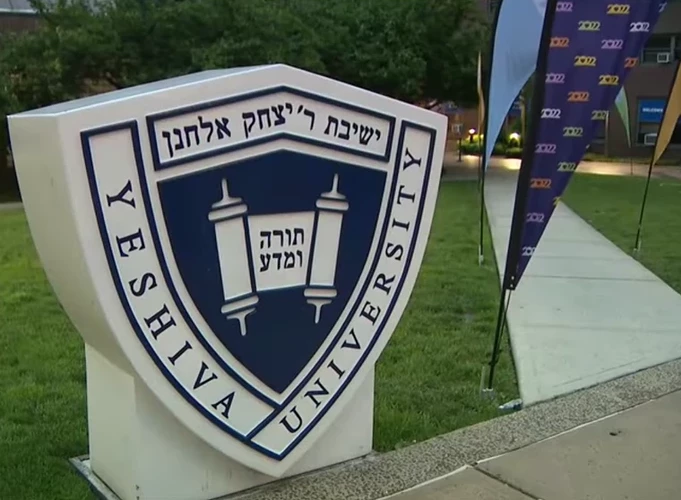 The Jewish Yeshiva University in New York City is not a "religious corporation" and must recognize an LGBT club as the city's anti-discrimination law demands, a state judge has ruled.
New York Supreme Court First Judicial District Judge Lynn Kotler directed the university in an order last Tuesday to give the school's Pride Alliance "full equal accommodations, advantages, facilities, and privileges afforded to all other student groups at Yeshiva University."
In 2020, seven LGBT student activists and allies filed a lawsuit with the New York City Commission on Human Rights, claiming the university founded in 1886 discriminated by not recognizing the gay pride group.
In the ruling, Kotler said YU is chartered not as a religious organization but is considered an "educational corporation," and it is, therefore, subject to New York City Human Rights Law.
"The record shows that the purpose students attend Yeshiva is to obtain an education, not for religious worship or some other function which is religious at its core," Kotler wrote. "Thus, religion is necessarily secondary to education at Yeshiva."
The order also said that YU and its president, Ari Berman, be "permanently restrained from continuing their refusal to officially recognize the YU Pride Alliance as a student organization because of the members' sexual orientation or gender and/or YU Pride Alliance's status, mission, and/or activities on behalf of LGBTQ students."
Jewish Queer Youth**,** which represents the interests of gay Orthodox Jews, praised the decision as "a victory for human dignity, mental health and safety on campus."
However, the Manhattan-based university believes the court's orders violate its religious liberty and would impact many other institutions maintained by religious groups.
"The decision permits courts to interfere in the internal affairs of religious schools, hospitals and other charitable organizations," the university told the campus student newspaper, The Commentator.
"Any ruling that Yeshiva is not religious is obviously wrong," the statement continued. "As our name indicates, Yeshiva University was founded to instill Torah values in its students while providing a stellar education, allowing them to live with religious conviction as noble citizens and committed Jews. While we love and care for our students, who are all — each and everyone — created in God's image, we firmly disagree with today's ruling and will immediately appeal the decision."
Orthodox Jewish law prohibits homosexuality. However, within Modern Orthodox settings, there is some acceptance of those who identify as queer.
YU, inspired by modern and centrist Orthodox Judaism, has four campuses in New York City and provides yeshiva and Judaic studies programs. Although most university students are Jewish, not all subscribe to the Jewish faith.
M aster
A nd
G rand
A rchitect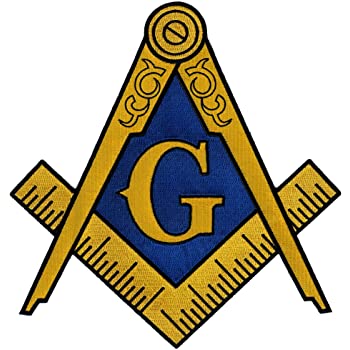 Israeli government fast-tracks bill to dissolve parliament
An Israeli Cabinet minister says the country's outgoing coalition government will fast-track a bill this week to dissolve parliament, setting up the country for its fifth elections in three years
ByIlan Ben Zion Associated Press
June 21, 2022, 4:20 PM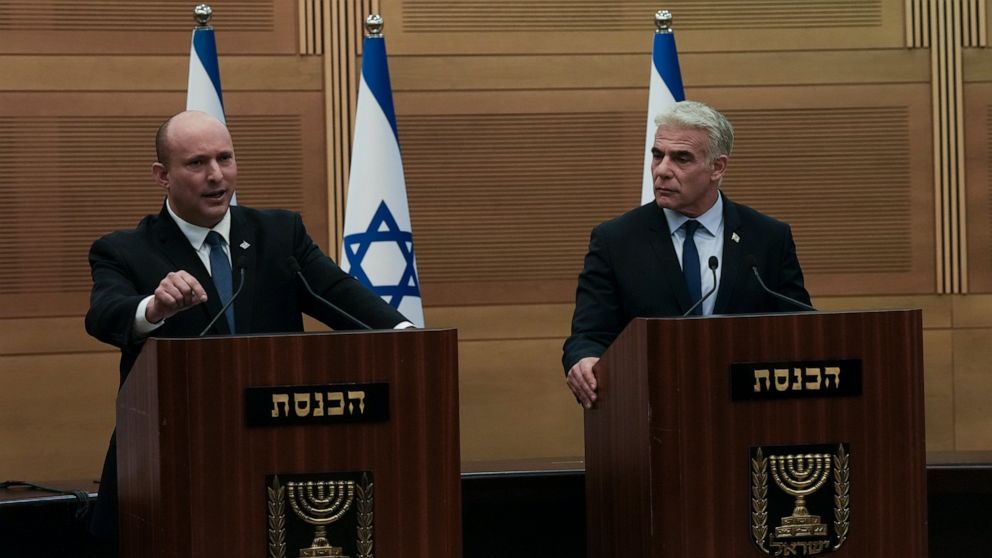 Israeli Prime Minister Naftali Bennett, left, speaks during a joint statement with Foreign Minister Yair Lapid, at the Knesset, Israel's parliament, in Jerusalem, Monday, June 20, 2022. Bennett's office announced Monday, that his weakened coalition will...Show more
The Associated Press
JERUSALEM -- Israel's outgoing coalition government will fast-track a bill this week to dissolve parliament, setting up the country for its fifth elections in three years, a Cabinet minister said Tuesday.
Prime Minister Naftali Bennett announced on Monday that he would disband his alliance of eight ideologically diverse parties, a year after taking office, and send the country to the polls. A series of defections from his Yamina party had stripped the coalition of its majority in Israel's parliament, known as the Knesset.
Bennett cited the coalition's failure earlier this month to extend a law that grants West Bank settlers special legal status as a main impetus for new elections. His key ally, Foreign Minister Yair Lapid, will become the caretaker prime minister until a new government is formed in the aftermath of elections, which are expected to be held in October.
Welfare Minister Meir Cohen, a member of Lapid's Yesh Atid party, told Israeli public broadcaster Kan that the coalition would bring the bill to a preliminary vote on Wednesday.
"We hope that within a week we will complete the process," Cohen said. "The intention is to finish it as soon as possible and to go to elections."
A parliamentary committee approved holding a preliminary vote to dissolve parliament on Wednesday, with a final vote expected early next week.
New elections raise the possibility that former Prime Minister Benjamin Netanyahu, now opposition leader, will be able to stage a comeback. Netanyahu was ousted by the eight-party alliance after four inconclusive elections that were largely seen as referendums on the his fitness to rule. The alliance's factions range from dovish liberals opposed to Israeli settlements to hawkish ultranationalists who reject Palestinian statehood. It was only their opposition to Netanyahu that brought them together.
Netanyahu is currently on trial for corruption but has denied any wrongdoing, dismissing the charges as a witch hunt by his political opponents. Israeli law does not explicitly state that a politician under indictment may not become prime minister.
As politicians gear up for fall elections, several coalition members have floated the possibility of passing a law before the Knesset disbands that would bar a lawmaker accused of a crime from serving as prime minister.
Finance Minister Avigdor Lieberman said the aim of his Yisrael Beytenu party in the upcoming elections is "to prevent Benjamin Netanyahu from returning to power." Along with the bill to dissolve parliament, he said he would advance legislation on Wednesday to bar a lawmaker under indictment from assuming the premiership.
"I hope that bill, too, will find a majority," he said at an economic conference hosted by the Israel Democracy Institute.
Justice Minister Gideon Saar, leader of the New Hope party, told Army Radio that his faction had advocated such a bill and would vote in favor if it's brought before parliament.
Defense Minister Benny Gantz, a centrist who formed a short-lived national unity government with Netanyahu after gridlocked elections in 2020, told reporters he wouldn't partner with him again.
"Honestly, in pain and sorrow, I say he has exhausted the political trust that can be given to him," Gantz said.
Israel eases access to abortion, days after US Supreme Court overturns Roe vs Wade
New rules allow drug-induced early-term abortions at clinics, end requirement for in-person approval by intrusive committees; health minister hails reforms as opposite to US ruling
The Knesset Labor Welfare and Health Committee on Monday approved new regulations aimed at making it easier for women to get an abortion by removing some of the procedures required, opening up broader and simplified options for those seeking to end a pregnancy.
A key change to the decades-old regulations will see drug-induced early-term abortions made available at HMO clinics rather than only at hospitals, the Health Ministry said in a statement announcing the development.
Women seeking an abortion will no longer have to physically face a review committee that approves abortions. Nixing the committee altogether requires legislation, which is unlikely to pass, but the new regulations mean there will now be no need for applicants to appear in person before the panels.
The application process will be digitized, enabling committee members to have access to all necessary information and at the same time obviating the need for a woman to drop off the paperwork in person. The request form, which in the past has faced criticism for being too invasive and humiliating, will also be updated, with the questionnaire reduced to a minimum and "degrading questions" removed, the statement said.
The form, which dates back to 1977, will no longer include questions that probed whether women or their partners used contraceptives. However, women will still be asked if they had had any previous abortions because the question is deemed to be medically relevant.
"The rights to a woman's body are those of the woman alone," said Health Minister Nitzan Horowitz in the statement.
Horowitz compared the developments with the US Supreme Court's ruling last week reversing the 1973 Roe v. Wade decision that prevented states from outlawing abortion.
"The move by the US Supreme Court to deny women control of their bodies is a backward move, oppressing women and setting back the leader of the free and liberal world by a hundred years," Horowitz said.
"We are in a different place, and today we are taking big steps in the right direction," Horowitz said.
There will also be no requirement to meet with a social worker as part of the process to apply for an abortion, as is currently the case, but rather such meetings will be available to those who want them for support.
The new regulations will come into effect in three months.
By Israeli law, women do not have an automatic right to an abortion, but rather must request permission from a legally mandated end-of-pregnancy committee made up of three representatives of the hospital or clinic that would perform the procedure.
The panels, which approve the lion's share of requests, vet cases based on criteria such as a woman's age, how the pregnancy came about, and the health of the fetus. Married women aged 18-40 often have to lie in order to meet one of the criteria required for approval, the head of one committee told Army Radio earlier this week.
Women have complained for years that the panels are needlessly invasive and humiliating, and some feel that they have no choice but to lie to the committees in order to be granted permission.
In addition, there are only 38 committees across the country, and it can be hard to schedule appointments with some of them due to application quotas. Women face long wait times to schedule an appointment, and face travel and time constraints in accessing the panels.
The current rules for abortion committees were laid out in 1988, when the Health Ministry instructed members to do everything to prevent unnecessary abortions.
A deputy health minister directive at the time explained the reason as being part of an overall policy of encouraging childbirth to boost the country's population.
"We have canceled that ridiculous directive," Horowitz said Monday.
Nationwide, the Central Bureau of Statistics recorded 16,492 requests made to committees in 2020, with 99.6 percent of them approved by the panels. Public data was not available for 2021, but Health Ministry figures cited by Ynet showed 17,548 abortion requests made.
UPDATE: Mr. Goldbergs YouTube Account No Longer Exists and His Videos have been erased (Jan. 6, 2022)
Murdered for speaking out: Last words of David Goldberg warning of mass murder of Americans
Exposing the "gatekeepers" who constitute most of the alternative media....like InfoWars but also most of the seemingly "highly credible" news channels on YouTube...part of Israel's "tag, track and ID" program
Full list of Israeli high-tech layoffs in 2022
The financial crisis is taking its toll on Israeli high-tech, with numerous companies parting ways with significant portions of their workforce
CTech
11:32, 21.07.22
TAGS: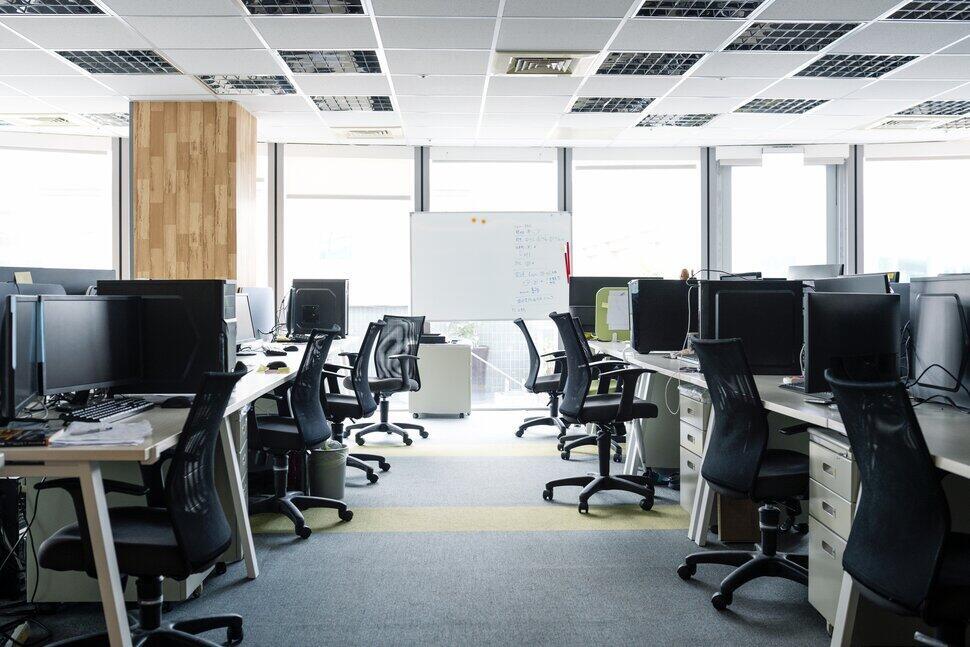 Empty high-tech office.
(Photo: Getty)
21.7
Vimeo slashes workforce by 6%, including in Israel R&D center
The video hosting, sharing, and services platform will be parting ways with around 70 employees in total, including about 10 of its 120 employees in Israel
20.7
The Israeli startup, which provides community insights and an analytics platform for state and local governments, will be parting ways with around 30 employees
Kornit Digital laying off dozens of employees after share price crashes
The Israel-based maker of industrial inkjet printers for the garment industry has seen its stock fall by over 80% since the start of the year
18.7
Unicorn Lusha lets go of 10% of employees
The Israeli company will be parting ways with 30 employees eight months after raising $205 million at a $1.5 billion valuation
13.7
Retail technology unicorn Fabric laying off over 120 employees
Fabric reached a $1 billion valuation just this past October when it raised $200 million, but will now be parting ways with a third of its staff
7.7
Insurtech unicorn Next Insurance nixes 17% of workforce
The company is laying off 150 employees, mostly in the U.S., explaining that "we must shift focus towards profitability"
6.7
Anodot lays off more than a quarter of its workforce
The business monitoring company is parting ways with 35 of its 129 employees
SQream slashes over 15% of workforce
The data analytics startup is laying off 30 of its 170 employees in order to help it reach a balanced bottom line
5.7
Bizzabo axes almost 30% of employees
The event planning platform will lay off 120 of its 400 employees as it prepares for an extended downturn in business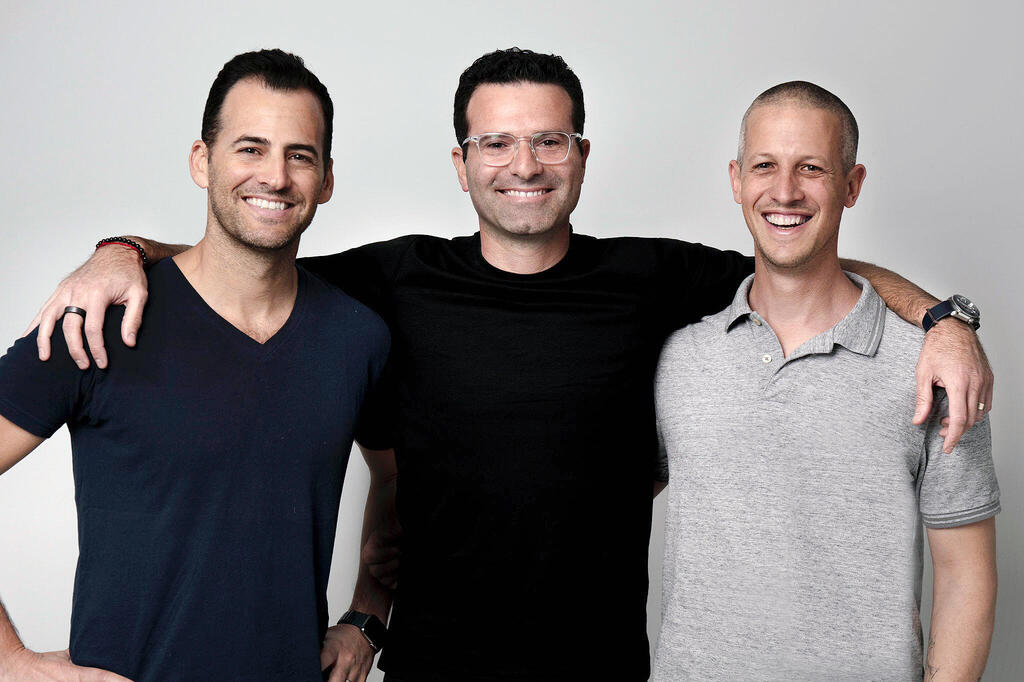 Bizzabo founders. Photo: Courtesy
Verbit to layoff 10% of its workforce, eight months after $250 million funding round
Most of the total of around 80 layoffs will be of employees in the U.S., with 30 employees from Israel leaving the company
eToro laying off 100 employees, officially announces termination of SPAC
The trading platform is currently in advanced negotiations for a private funding round for between $800 million and $1 billion, at a $5 billion valuation
4.7
Unicorn cutbacks: Lightricks to lay off 80 employees - 12% of workforce
Lightricks is the latest in a growing list of unicorns to lay off employees despite having hundreds of millions of dollars in their account, joining the likes of Cybereason, Trax, and Snyk
3.7
Snyk laying off 30 employees less than a year after raising $530 million
The cybersecurity unicorn announced that it would be making organizational changes despite reaching a valuation of $8.5 billion last year and raising a total of $830 million in 2021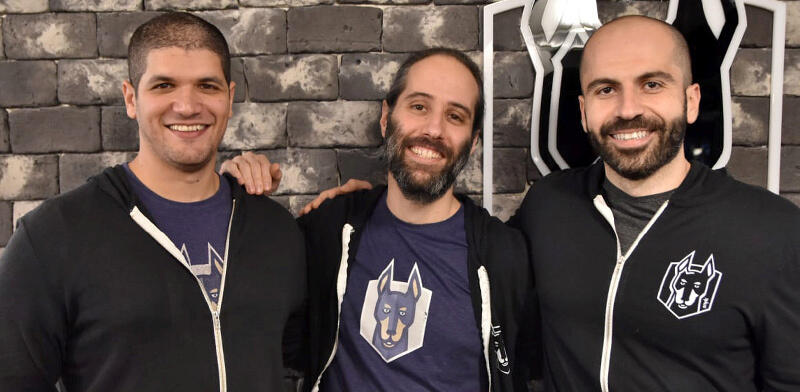 Snyk founders.
(Photo: Snyk )
Ailing crypto lender Celsius to lay off a quarter of its employees
The American-Israeli company is parting ways with around 150 employees as it continues to look for a way out of a crisis that saw it pause all withdrawals from its platform three weeks ago
29.6
Parallel Wireless set to lay off a quarter of its employees in Israel
Around 60 of 250 employees are set to leave the American company, which was founded in 2012 and set up its R&D center in Israel six years later
28.6
Bright Machines lays off 30 employees in Israel
The American company develops software-defined autonomous manufacturing lines for industry and has an R&D and operations center in Kibbutz Yakum in Israel's Sharon region
27.6
Alibaba closes R&D center in Israel, lays off entire staff
Around 50 employees were notified on Sunday that they will be laid off after the Chinese e-commerce giant decided to shut down local development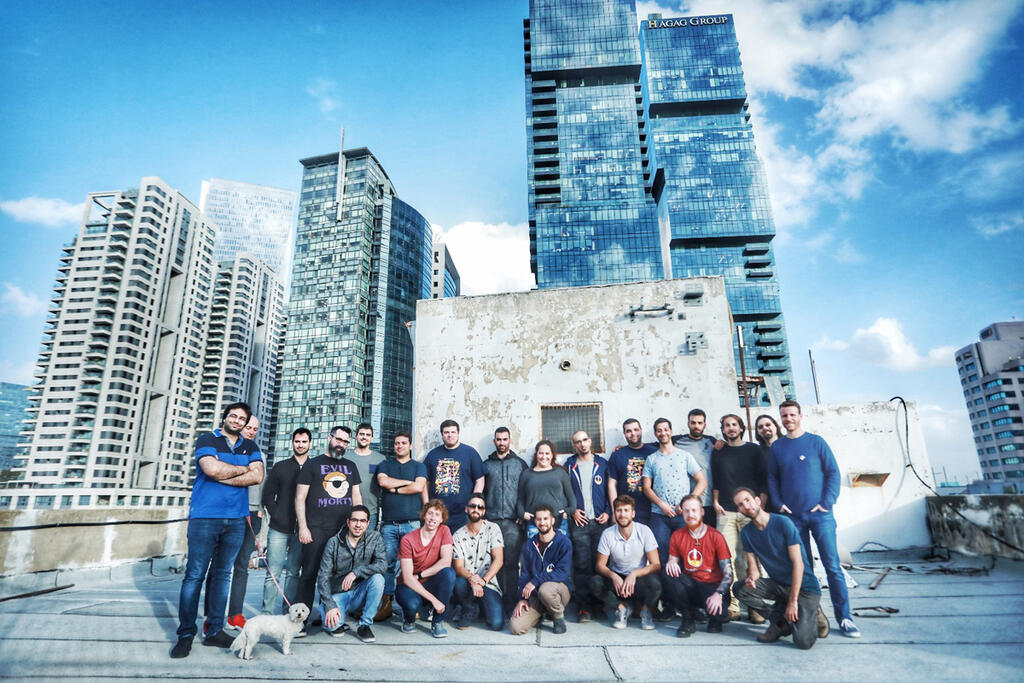 StreamElements team.
(Photo: Kobi Bachar)
26.6
StreamElements to lay off 20% of employees less than a year after raising $100 million led by SoftBank
The company, which provides engagement and monetization tools for live and VOD content creators, joins Cybereason and Trax on the list of Israeli SoftBank-backed startups making cuts
22.6
Airspan laying off 35 employees in Israel
The U.S. company announced just four months ago that it plans on recruiting dozens of additional employees in the country
20.6
Retail analytics unicorn Trax to lay off over 100 employees
"We still have a lot of money in our account from last year's funding round, but we are required to reach profitability faster than we had planned," said Trax co-founder and Executive Chairman Joel Bar-El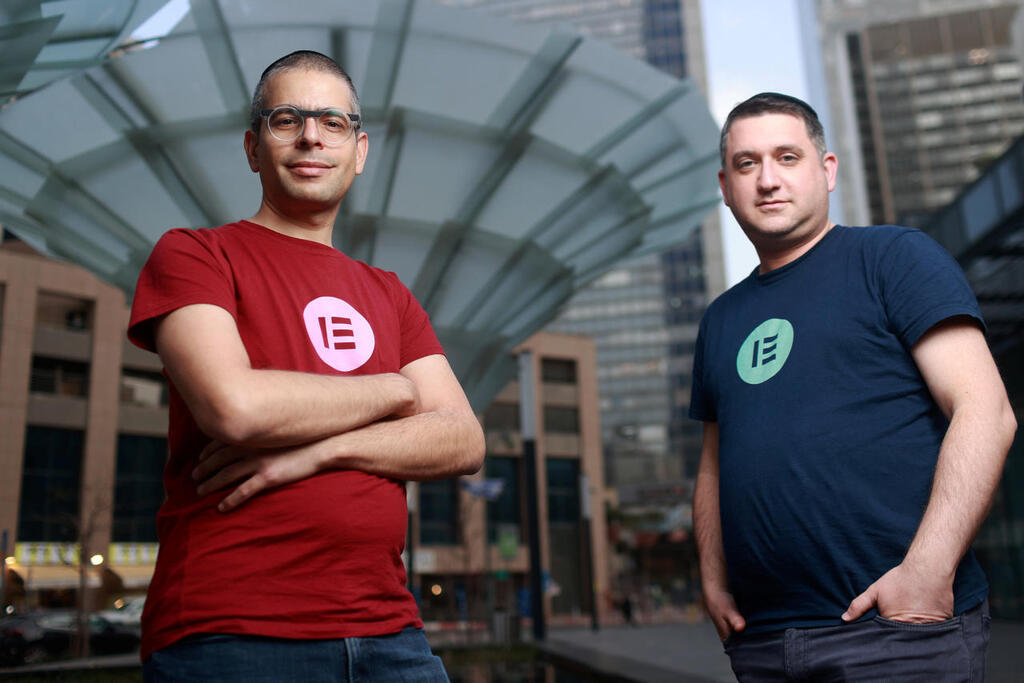 Elementor founders.
(Photo: Amit Shaal)
15.6
Elementor laying off dozens of employees
The total number of staff members that will be leaving the company is estimated to be around 50-60, most of them from the marketing department
1.6
Cybereason laying off 100 employees in Israel, U.S. and Europe
Earlier this year, Cybereason, which is backed by SoftBank's Vision Fund 2 and former U.S. Treasury Secretary Steven Mnuchin's investment firm, confidentially filed for a U.S. initial public offering that could value it at more than $5 billion
31.5
Playtika to lay off 250 employees in North America and Europe
The gaming giant is looking to consolidate some of its activities and therefore decided to close its R&D centers in London and Montreal, and to transfer the activity of its Los Angeles studio to Israel and Poland
This video highlight how crazy jews think.
Iran Says Arrested Israel-linked Agents Were Kurdish Rebels
Iran's intelligence ministry said Wednesday that agents linked to Israel's Mossad who were arrested last week were also members of an outlawed Kurdish rebel group who planned to target a "sensitive defence centre."
The ministry had announced on Saturday that it arrested "members of a terrorist organisation who work for the Zionist spy agency Mossad and were sent to (Iran) to carry out (a) terrorist operation."
It did not say how many suspects were arrested, nor did it identify the targets of the purported plots against "sensitive sites", but alleged that they entered from neighbouring Iraq's autonomous Kurdistan region.
On Wednesday, the intelligence ministry said in a new statement that "the elements of the operating team are members of the Komalah terrorist and mercenary group."
Komalah is a Marxist group which seeks autonomy for Kurdish-populated regions of northern Iran and has been outlawed since the Islamic revolution of 1979.
The group has periodically clashed with security forces in northwest Iran, which has a sizeable Kurdish population.
Iranian intelligence forces in April said they arrested a number of Komalah members in the northwestern province of Kurdistan who were seeking to "cause security problems."
The ministry on Wednesday published pictures of equipment and weapons allegedly confiscated from those detained.
They showed square-shaped pieces of furniture with 'bombs' hidden inside, pistols with silencers and bullets, SD cards hidden in the cap of perfume bottles, oxygen tanks, in addition to laptops, mobile phones and cash.
The arrested individuals were aiming to "blow up a sensitive defence industry centre in the country," the statement published on Wednesday said, without identifying the target.
Iran and Israel have been engaged in a years-long shadow war, with the Islamic republic accusing its arch-foe of carrying out sabotage attacks against its nuclear sites and assassinations of key figures, including scientists.
Tensions have ratcheted up following a string of high-profile incidents that Tehran has blamed on Israel.
The Islamic republic has blamed Israel for the killing of Revolutionary Guards Colonel Sayyad Khodai at his Tehran home on May 22.
Two other Guard members have also died — one in a reported accident and the other while on a mission — earlier this year.
In April, Iran said it arrested three people linked to Mossad and a month earlier claimed it had foiled an attack on a nuclear plant also planned by suspects linked to Israel.