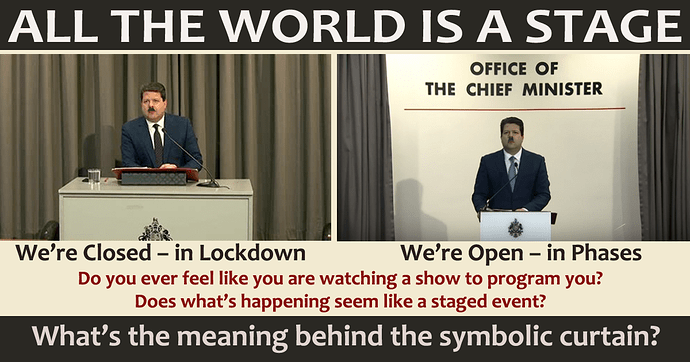 {
The added moustache is also meant to be symbolic.
}
With news and information coming out about how Covid19 has been used to introduce draconian measures around the world, Gibraltar is not immune to the global New World Order Agenda.
Local leaders in politics, health, policy-enforcement (RGP) and corporations quickly joined Event 201 Gibraltar-style; and started parroting the same narrative heard around the globe.
Gibraltar was hit with restrictions, lock-downs, policing, and financial hardships.
It was also inundated with 1984-style Big Brother government briefings on Covid19; news headlines dominated by Covid19 became common-place, which served to put FEAR of an unseen enemy constantly in our faces an on our minds.
This is why The Liberty Report from Dr. Ron Paul MD (USA Presidential Candidate 1988, 2008 and 2012) applies to Gibraltar.
Is Totalitarianism the NEW NORMAL?
Covid19-84 was an excuse for the government to seize more power.
This happened in Gibraltar and we were told we've got to get used to the NEW NORMAL – which is a global talking-point/mantra by the powers-that-be and disseminated by their lackeys in politics and the controlled mainstream-media.
Listen to Picardo bring it home –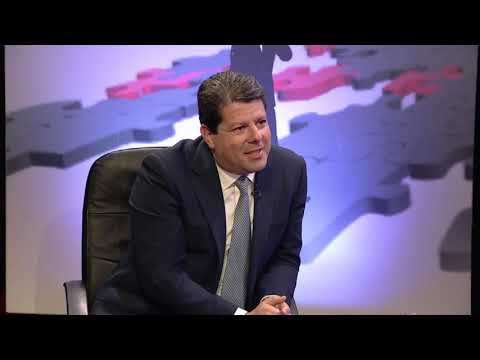 "I think everything I've done before has been to prepare me to deal with this… I hope we start thinking more about the collective we and less about III. I hope the future is a better future and I hope as we move to the New Normal. It's different because it's better; and we can put away some of the selfishness that we were seeing in Gibraltar before."
Even Deputy chief minister Garcia told us about a "New Era" –
That's right, the Government of Gibraltar (and the Palomas behind the scenes) are on board with bringing in a one-world government and its evil agenda. We are told that we ought not to be selfish anymore, because a Totalitarian believes life is about a "collective we" and not individual God-given liberty.
That's where the hidden enemy is, hiding in plain sight. It's the vipers spewing venom from the whited sepulchres and making evil sound good.
Matthew 23:27 Woe unto you, lawyers and politicians, hypocrites! for ye are like unto whited sepulchres, which indeed appear beautiful outward, but are within full of dead [men's] bones, and of all filthiness and corruption.
Matthew 12:34-37
12:34 O generation of vipers, how can ye, being evil, speak good things? for out of the abundance of the heart the mouth speaketh.
12:35 A good man out of the good treasure of the heart bringeth forth good things: and an evil man out of the evil treasure bringeth forth evil things.
12:36 But I say unto you, That every idle word that men shall speak, they shall give account thereof in The Day of Judgment.
12:37 For by thy words thou shalt be justified, and by thy words thou shalt be condemned.
Isaiah 5:20 Woe unto them that call evil good, and good evil; that put darkness for Light, and Light for darkness; that put bitter for sweet, and sweet for bitter!
Isaiah 5:21 Woe unto [them that are] wise in their own eyes , and prudent in their own sight!
But as Dr. Ron Paul MD said: in The Liberty Report above, "Persons, people, individuals are unimportant in a totalitarian society."
This is why atheist Fabianist Picardo shrugs off individuals and their views – they are simply unimportant to a totalitarian society.
Obedience; however, is extremely important to totalitarianism. And Gibraltar hasn't escaped the net closing in on it, because the GoG, like other governments, started tightening the rope/noose. GoG started restricting and fraudulently legislating; as well as threatening more control-measures if Gibraltarians don't mindlessly and robotically OBEY. The Rock was hit with curfews and warnings to revoke licenses, as well as possible forced masking and vaccinations and reinstating other lockdown measures.
That's why the government is pushing Big Brother style Obedience.
Open Your Eyes.
As Dr. Paul said in his report about all that is going on, "It builds in a system where there's so much distrust and anger, so we can't even trust our government, and we've done that for a long time. And they have an agenda. And the Agenda is not liberty. The agenda is obedience and that's what this is all about."
"Totalitarianism is alive and well. They call it the New Normal. You can't go back to your own lives. You've got to go to a new normal. Things are going to be very different, but you just have to get used to it, or so T.H.E.Y. say.
Also watch this short report by Dr. Ron Paul: "The Media is Lying About the Second Wave"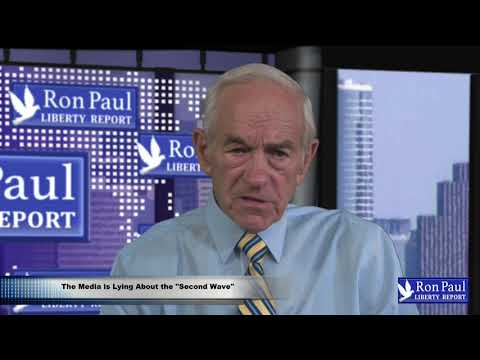 "The second wave T.H.E.Y. keep bringing up has to do with a SECOND WAVE of Totalitarianism," Dr. Paul explains.
While Gibraltar is experiencing the NEW NORMAL, it is blessed in the fact that it is so small. GoG would never get away with some tactics pulled elsewhere, like reports of hospitals over-flowing when they are really empty.
Word travels fast. And Truth can be just as contagious as lies.
Dr. Ron Paul and others have warned about the news of a second wave. When it hits, it will be blamed on the people and returning liberties too early.
Note: Picardo said, "Our biggest enemy now is complacency", when the reality is that it's him, and his puppet-master Satan the Devil.
He's lost touch with reality all right – that's not our biggest enemy.
Ephesians 6:12 For we wrestle not against flesh and blood, but against principalities, against powers, against the rulers of the darkness of this world, against spiritual wickedness in high [places].
T.H.E.Y. will have a countermove to us wanting our freedoms back.
Be ready with your own countermove – continue to stand up to the Tyranny.
Resistance to tyranny is obedience to God – US President Thomas Jefferson.
Put on the WHOLE Armour of God and reinstate His Royal Perfect Laws of Liberty, and abolish all the fraudulent tyrannical freedom-robbing legislation:
Ephesians 6:11-18
6:11 Put on the whole armour of God, that ye may be able to stand against the wiles of the devil.
6:12 For we wrestle not against flesh and blood, but against principalities, against powers, against the rulers of the darkness of this world, against spiritual wickedness in high [places].
6:13 Wherefore take unto you the whole armour of God, that ye may be able to withstand in the evil day, and having done all, to stand.
6:14 Stand therefore, having your loins girt about with Truth, and having on the Breastplate of Righteousness;
6:15 And your feet shod with the preparation of the gospel of peace;
6:16 Above all, taking the Shield of Faith, wherewith ye shall be able to quench all the fiery darts of the wicked.
6:17 And take the Helmet of Salvation, and the Sword of the Spirit, which is The Word of God:
6:18 Praying constantly (without ceasing) with all prayer and supplication in the Spirit, and watching thereunto with all perseverance and supplication for all holy people;
Amen.
Please also see these related threads: