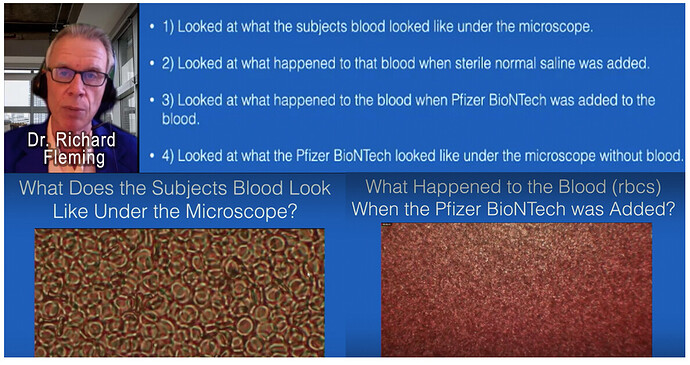 Highly-respected medical doctor, inventor and research scientist Richard Fleming has tested the Covid-19 Pfizer vaccine on fresh human blood samples in-vitro and made a string of nightmare discoveries. His analysis confirms the warnings of top scientists and experts around the world that the Pfizer and Moderna shots posed extreme risk of causing blood clots, myocarditis and other cardiovascular problems.
He gives a simple and detailed presentation, documenting his shocking findings (32-minute presentation):
Dr. Fleming's Covid19 Research is featured on his website.
---
• Dr. Richard Fleming: COVID JAB Actually Created The Delta Variant
• Holocaust survivors join Lawyers, Dr Fleming, and Prof Luc Montagnier in demanding the International Criminal Court charge World Governments with Crimes against Humanity, Genocide, and breaches of the Nuremberg Code