Were "the Elderly… Being Killed in Hospitals, Care Homes, and Hospices" During the Pandemic?
Investigation into the use of Midazolam might be warranted.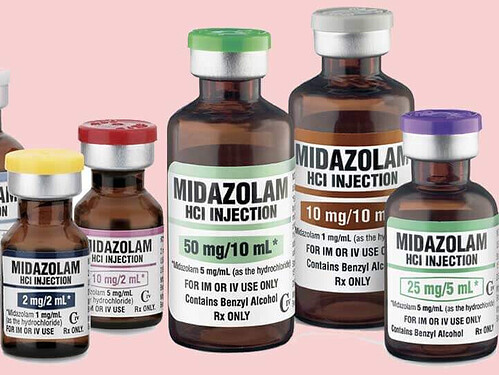 Jacqui Deevoy is an investigative journalist who has interviewed over 50 whistleblowers who believe their parents or partners were euthanized while in hospital. While I have no way to verify their claims, Deevoy's presentation of the evidence is compelling to say the least.
Please see the Irish Sentinel article for a portion of the video transcribed.
And I've spoken to 50 people who have experienced this firsthand, and I found 16 who were willing to speak to the papers and to go public. …We have so much evidence now. We have documents from the House of Commons, we have documents to prove that Midazolam was ordered last March, to treat Covid patients. How Midazolam can treat Covid patients, I don't know, because Covid is a respiratory disease, and Midazolam works by suppressing the respiratory system leading to death. The more midazolam you give, the more likely the person will die. Midazolam is used in America as an execution drug, in a huge amount…. It's a horrible way to go. I have evidence that Midazolam was given to unconscious patients… people who had one jab and fell unconscious, and while they were still unconscious, were still being administered it, which doesn't make any sense.
Were Those Elderly 'Covid' Deaths Due to Something Else?
Editor's note: Midazolam is a member of the notorious Benzodiazepine family, a class of depressants and tranquilizers used commonly to treat anxiety disorders, which includes Clonazepam (Rivotril in France). Rivotril has been used for equally dubious purposes on the elderly in French carehomes, with some doctors declaring its use to be a covert form of euthanasia. This was a common topic of discussion on some French news programs back in 2020.

See these articles we published on the topic of elderly care back in 2020:
Video in link:
Video in link:
This article by French doctor Nicole Délépine explains under what conditions Rivotril was being administered:
Note: It was already brought up that a concoction of medications could be deadly; according to this report featured on an above reply.