Attorney General Ken Paxton says he will defend Texas sodomy law if Supreme Court revisits Lawrence vs. Texas
My job is to defend state law and I'll continue to do that,' Paxton said during a Friday appearance on News Nation's "On Balance with Leland Vittert."
June 28, 2022Updated: June 28, 2022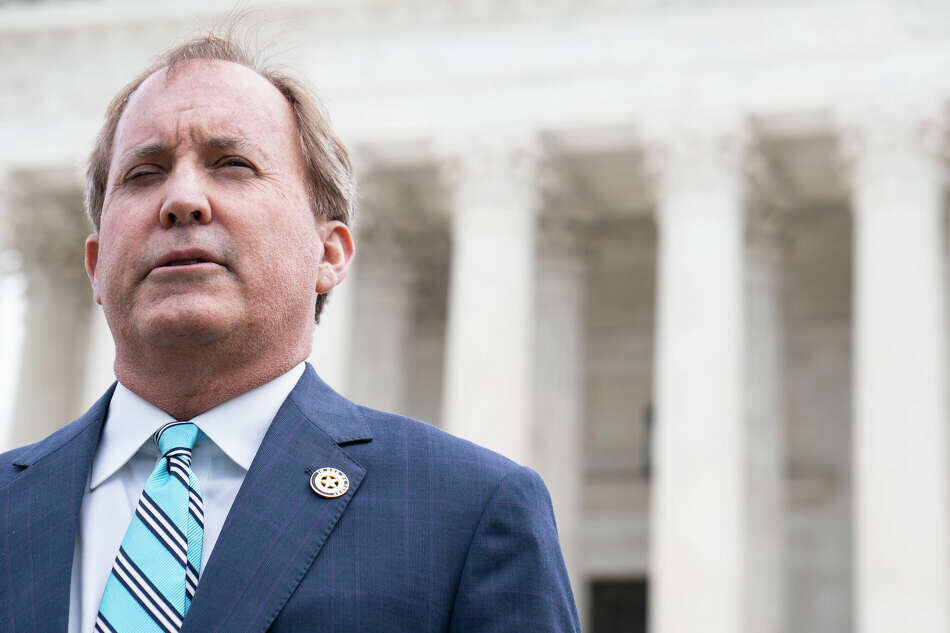 WASHINGTON, DC - ARPIL 26: Texas Attorney General Ken Paxton speaks to reporters after the Supreme Court oral arguments in the Biden v. Texas case at the Supreme Court on Capitol Hill on Tuesday, April 26, 2022 in Washington, DC. (Photo by Sarah Silbiger for The Washington Post via Getty Images)
The Washington Post/The Washington Post via Getty Im
Texas Attorney General Ken Paxton last week seemingly expressed support for the Supreme Court potentially overturning past rulings on cases involving the LGBTQ community following the downfall of Roe v. Wade on Friday.
In a separate concurring opinion Friday, Supreme Court Justice Clarence Thomas questioned a number of the high court's past rulings, including Obergefell v. Hodges, which established the right of same-sex couples to marry, and Lawrence vs. Texas—a 2003 decision in which the court ruled against the state of Texas regarding a 1973 law criminalizing the act of sodomy.
Thomas also mentioned Griswold v. Connecticut, which established the right of married couples to use contraception without government interference. "In future cases, we should reconsider all of this Court's substantive due process precedents, including Griswold, Lawrence, and Obergefell. Because any substantive due process decision is 'demonstrably erroneous,'" Thomas wrote. "We have a duty to 'correct the error' regarding these established in those precedents."
During a Friday appearance on News Nation's "On Balance with Leland Vittert," Paxton said he would support the Supreme Court revisiting the cases mentioned by Thomas and defend Texas' long-unenforced law against sodomy....more at link