FIERCE CLASHES between protesters & police in Paris as tens of thousands rally against Covid certs, vax mandates in France (VIDEO)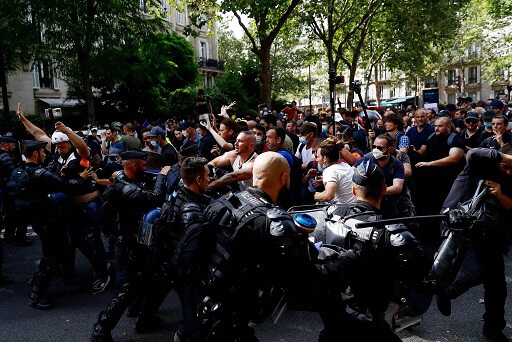 Tens of thousands of people have taken to the streets of French cities for the second weekend in a row to protest against health passes and mandatory vaccination for medics. In Paris, rallies ended up in scuffles with police.

Law enforcement officers in the French capital used tear gas and water cannon to disperse the crowds as the situation on the streets spiraled out of control during the massive demonstrations provoked by the government's plans to extend health passes for public places and enforce mandatory vaccination for certain jobs, including health workers.

Continued at the link.