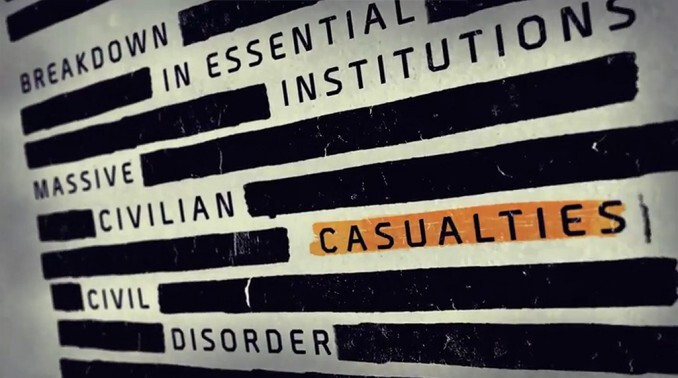 https://survivalblog.science.blog/2021/09/29/dark-wintermass-vaccination-genocide-engineered-food-supply-collapse/
The so-called Dark Winter is actually a die-off plan to exterminate humanity, and the vectors of attack against human beings include mass vaccination genocide, engineered food supply collapse (leading to mass starvation), financial sector disruptions and an accelerating supply collapse of energy (gasoline, natural gas) needed to heat homes, make fertilizer and power transportation.

We are also watching in horror as this accelerating collapse bleeds into shipping and delivery companies (like Fedex) who are just about on the brink of suspending major services due to a lack of competent workers.

Meanwhile, 70+ container ships are stacked up outside the Los Angeles port, as criminal governors like Newsom deliberately worsen the supply line restrictions by enforcing senseless covid lockdowns that deprive the ports of desperately needed workers.

The traitors in charge are squeezing off all the chokepoints of infrastructure that keep human beings alive.

If they succeed, they will quickly plunge America (and other nations) into third world conditions of mass famine, destitution, homelessness, violence and despair. And have you noticed how quickly this is all materializing?

Most Americans think our medical system is the same as other 1st world countries… That's what I used to think… But in fact, our medical system is a "ticking bomb" waiting to "explode"!

The #1 Killer In Any Crisis Is Disease And Infection.

And it doesn't matter if it's an earthquake, terrorist attack or the collapse of the dollar. One of the first things to kill most people in a crisis is an illness or disease…

This is all by design, and it's accelerating by the day.

Continued at the link.
Also on Natural News - The Dark Winter DIE-OFF begins: Mass vaccination deaths collide with engineered starvation and the collapse of gas and energy – NaturalNews.com