The intent of the revealing article on TIME TO THINK, "Can You See Christ in His Second Coming? He Has Already Cast His Net," is to get the world to realize we are living in extraordinary times that actually involve the second coming of Christ –
The article contains a lesson within a lesson, but does require the reader to swim outside his or her comfort zone; and explore waters filled with knowledge from The Master, the pro-fisher-of-men.
Get caught up, because Christs.net has already been cast into the sea of people.
"If you're a keeper, your schooling has just begun."
There's plenty to sink your teeth into and digest.
The TIME TO THINK article will help navigate drifters in the right direction. It should cause the right kind of fish to climb aboard Christ's ship and do it His Way.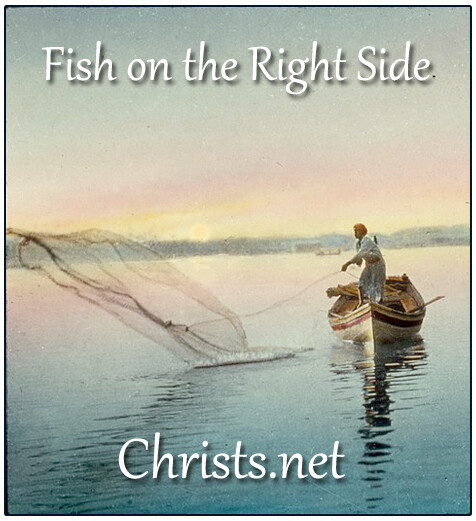 For those already on board, it may provide a deeper understanding. Please consider the article a leaked document from insiders. Recognize its value in your own fishing expeditions. Cast it out into the many seas of men.
Help spread Christs.net around the world. Use the article or let it inspire you to start casting His Net in places you haven't considered.
Please share the article's specific URL: Can You See Christ in His Second Coming? He Has Already Cast His Net. | Time To Think