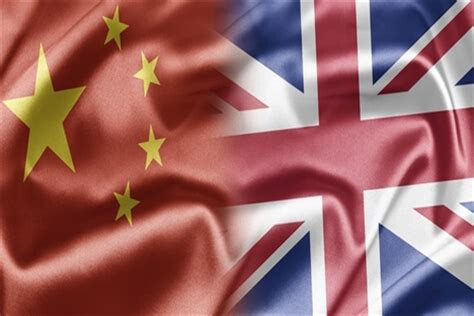 With the Hungarian Protest about a Chinese University being built with a BRI loan and paid for by taxpayers; and with the CCP's influence on British Education (links below), one thinks about the University of Gibraltar and all those New Schools built on The Rock.
1.) Hungary: Thousands Protest Chinese University Project, Cornering Government
The government of Hungarian Prime Minister Viktor Orban was the first European country to sign a deal with the Communist Party to join its Belt and Road Initiative (BRI), in which China offers predatory loans to developing nations in exchange for being paid to build ports, roads, and other large infrastructure projects. While not formally part of the BRI, the Orban government also agreed to allow China to build a foreign campus for its Fudan University in 1999. Officials claimed, after mounting outrage resulted in the formidable protest this weekend, that very little construction has occurred on the campus itself, allowing for a popular referendum to ask Hungarians to approve the project.

Reports suggest the Chinese university will cost about $1.8 billion, most of which will be paid by Hungarian taxpayers or the state through a loan from China.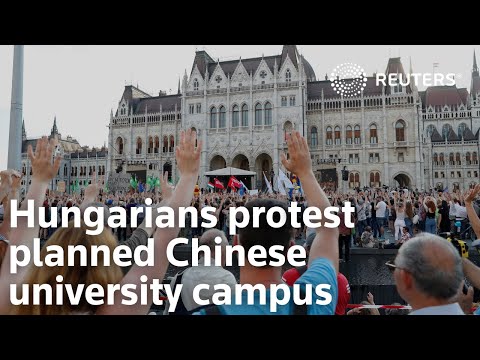 More info – Huge Chinese loan to cover the construction of Fudan University in Budapest
According to a draft proposal by two ministers, the construction, estimated by the government at €1.5B (HUF 540 billion), would utilize largely Chinese building materials, Chinese labor, and would mostly be financed through a Chinese loan, which Hungary would pay for. According to these documents, the Chinese contractor does not even have to fear that another bidder would beat them in open competition. Documents state that "the construction can only be carried out as a Chinese only project" and, through legislative instruments, "it is necessary to reach the point where the investment process can no longer be stopped".

China State Construction Engineering Corporation (CSCEC), the company eyeing the construction contract, has been suspected of corruption and espionage in many parts of the world in recent years. In addition, according to government estimates, the new campus of Fudan University would cost more than what the state spent on operating Hungary's entire higher education system in 2019.

Prime Minister Viktor Orbán's government has been striving to build close ties with China for years, and recently entered into several important deals with Chinese partners.

In addition to the draft proposal signed by ministers Palkovics and Szijjártó, Direkt36 obtained another government document which states that the Hungarian government had already decided that the Fudan campus should be built by the Chinese and that the process must not be halted... The memo states: "The Government accepted the proposal on the grounds that (…) the planning and design would be implemented as a Hungarian-Chinese joint project; construction can only be carried out as a Chinese only project; the Minister for Innovation and Technology will be appointed government commissioner overseeing the investment; with regard to the legal regulation, it is necessary to reach the point where the investment process can no longer be stopped."

China State Construction Engineering Corporation Espionage and corruption - In January 2017, technicians at the African Union's headquarters in Addis Ababa, Ethiopia, noticed an unusual phenomenon: data traffic of the building's servers peaked every night between midnight and 2am, even though there was hardly anyone in the building at that time. A security sweep of the twenty-story building revealed that the increase in traffic was caused by data being secretly copied to a server in Shanghai every night.

Read the entire article.
---


QUESTION - Did the Government of Gibraltar Secure Funds to build the University of Gibraltar from the CCP or CCP-controlled companies/banks? Did MOUs come with the understanding of future collaborations?
Gibraltar's iconic new university is set to open in September 2015 - next to the Rock's Ibrahim-al-Ibrahim Mosque at Europa Point.

The ambitious plans will see government chiefs pump £10m into the refurbishment of the former St Christopher's School site, which will become the main campus.
University of Gibraltar Act 2015
University of Gibraltar and Huobi University Plan to collaborate on Blockchain Education and Research.. An Agreement has been signed in Beijing this week.
Huobi to Offer Blockchain Courses at University of Gibraltar
Huobi's research arm, Huobi University, announced plans over the weekend to collaborate on blockchain education and research initiatives with The University of Gibraltar, which began offering blockchain courses in October last year. The educational wing of the popular Chinese exchange signed a memorandum of understanding (MOU) with the university on an unspecified date last week which is geared towards promoting academic research, cooperation in education, and the development and collaboration of academic programs. The exchange will also create and deliver short courses in key areas such as blockchain, crypto-technology, and fintech.

Albert Isola, Gibraltar's Minister for Commerce (Gibraltar's Minister for Digital and Financial Services), completed the formalities by exchanging the document on behalf of the University of Gibraltar, with Dr. Jianing Yu, President of Huobi University, stating how excited he was about the joint venture.
Albert Isola, Finance Minister of Gibraltar, Exposes Himself. Why do his ideas sound so communist?
---
2.) UK Universities Under MI6 Investigation for Conspiring with Chinese Communist Party: Report
Over a dozen British universities are reportedly under investigation by security services over their relationships with the Chinese Communist Party (CCP), which may have violated national security and human rights laws.
---
3.) It's not just universities -
Chinese companies, backed by CCP, exploits pandemic to take over British schools and indoctrinate children: Reports
In a bid to influence the British education system, several high-profile members of the Communist regime in China have begun investing heavily in British schools. The Mail reported that 17 schools in Britain are already owned by Chinese firms, 9 of which are run by senior members of the Communist Party of China (CCP).

One such firm told the newspaper that the objective behind taking over British schools is to 'support' China's expansionist Belt and Road strategy.
And why would China target children worldwide?