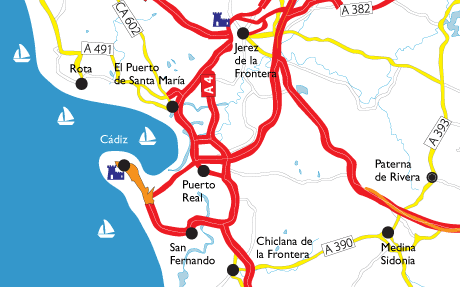 In total, the construction of six military ships will coincide in the Puerto Real and San Fernando shipyards".

Cadiz shipyards are going to be busy for the immediate future, which is excellent news for the local workforce, as Captain Juan Jose Nieto Conde, the head of the Building Inspection and Works (ICO) from the Arsenal of Cadiz, explains, "Right now there are five ships in different stages of construction, quite a challenge for Navantia and for us".

ICO is a unit of the Spanish Navy that is in charge of "providing engineering support for the maintenance of ships in the Bay", as well as reviewing the technical documentation, and supervising the tests in the constructions carried out in the shipyard.
From 2019 -
Spanish-led partnership reveal details of their Fleet Solid Support Ship proposal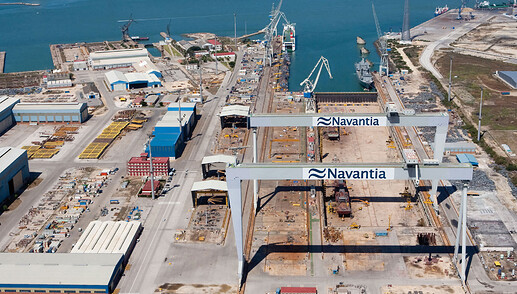 Spanish shipbuilder Navantia and UK naval engineering specialists, BMT have formed a partnership to bid for the contract to build the Fleet Solid Support ships (FSS). At DSEI this week they released more details of their design. The FSS is one of the last parts of the jigsaw in the generation of the UK Carrier Strike group. New ships are needed to replace the three ageing Fort class RFAs.

Read more at link.