Rishi Sunak's Family Profiting from Ties to Oil Giant Shell
Sunak and his family are intimately linked to the fossil fuel industry through his wife Akshata Murty's stake in the transnational IT services firm Infosys, one of whose top clients is oil giant Shell.
Despite privately forecasting in the 1980s that its own product would lead to exponentially rising carbon emissions with devastating consequences for ecosystems, sea-level rise, and freshwater depletion, Shell would go on to invest millions in funding climate science denial over decades. The oil giant has continued funding a network of US lobbying groups battling climate policies that support net zero.
While it was widely reported that Infosys continued to operate in Moscow after Russia's invasion of Ukraine, the firm also has extensive investments in the global oil and gas industry. This means that Rishi Sunak's family appears to be directly profiting from continued fossil fuel exploitation.
As Byline Times previously reported, in the run-up to the COP26 climate summit Shell lobbyists met the British Government a total of 44 times.
Wonder what author of The Green Deal and COP26, so-called environmental, Charles thinks of Rishi's ties?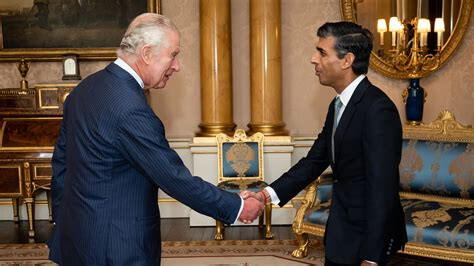 It's never been about the environment.
Note: Rishi Sunak's dad is an Indian-born medical practitioner in the National Health Service of the United Kingdom, while his mother owns an independent pharmacy - All you need to know about the controversy around Rishi Sunak, the next possible UK PM
Infosys in China
What if China throws Infosys out of China? Who is Infosys? Infosys is the $80 Billion company owned by UK Prime Minister Rishi Sunak's Father-in-law/Wife. What if China told PM Sunak to end the sanctions on Russia or they would kick Infosys out of China? Is PM Sunak subject to such Blackmail? Posted by: Julian | Oct 25 2022 15:00 utc | 5 comment on Media Continue To Push 'U.S. Officials Said' Claims Even When Those Are Obvious Lies
Rishi Sunak is a Prime Minister Who is Scared of His Own Citizens
It has become a cliche to talk about the 'Westminster bubble' and decry our politicians as being dangerously out of touch with the public.
Boris Johnson, who was initially hailed for his ability to connect with voters, ended up destroying his own premiership due to his own vanity.
Yet while Johnson gradually lost touch with his own voters, Liz Truss never even found them in the first place. Beginning her premiership with a pledge to be deliberately unpopular, she quickly delivered on her promise.
Yet in many ways the appointment of Sunak merely sums up quite how much further detached the party has become from the people it is meant to represent.
And while Sunak yesterday pledged to serving the British people, you don't have to look far to see where his real loyalties may lie. The tax avoidance schemes pursued by his wife...
While it is easy to mock the events of recent weeks, we remain in a deeply dangerous political situation. As it has become increasingly detached from the people it is meant to serve, this Government has also resorted to increasingly authoritarian measures to stamp down on those who dare to express their dissent. The Public Order Bill, which passed through the House of Commons last week, is some of the most worryingly repressive pieces of legislation pursued by any government in the western world. Under this Bill, protesters, who have not even broken the law, could be banned from taking part in future protests and even have their movements tracked with ankle tags. And while ministers have spent much of their time in recent years talking about "free speech" on university campuses, protesters will have their own free speech repressed both on the streets and online.
Labour accuses Sunak family of avoiding tens of millions in taxes | Rishi Sunak | The Guardian
The Sunak tax scandal and the global oligarchy - World Socialist Web Site
November 2021
Bank owned by top Tory donor to save millions in tax after Sunak's Budget
A bank whose owner who has donated £450,000 to the Tories is poised to save millions in tax after Rishi Sunak's Budget.
OakNorth, the challenger bank Mr Khosla co-founded, will keep millions more of its profits after the Chancellor raised the Bank Corporation Tax Surcharge threshold to £100m in last week's Budget.
The bank made £97m in profit last year and over the previous two years has paid £7.6m to the Treasury in the surcharge, according to accounts filed in December.
Mr Khosla denies lobbying ministers for the policy change.
The donors, many of whom are said to have given the party £250,000, are reported to hold monthly meetings with either the PM or Chancellor to discuss "the political landscape", according to a report in the FT.
Mr Khosla denies he is a member of the advisory group.
OakNorth has also employed former Chancellor Philip Hammond as an advisor.
Shadow Chief Secretary to the Treasury Bridget Phillipson, told the Mirror: "The Chancellor has made families £3,000 worse off while handily saving a good mate of the Tory party millions in tax. Rishi Sunak 's priorities are all wrong and it's working families who will pay the price.
Why are these shady people revered?