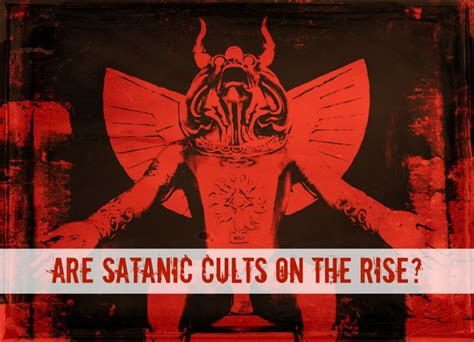 Satanism and devil worship is on the rise in Britain, according to census data released by the Office for National Statistics (ONS) this week.
The 2021 census, carried out once every ten years, includes a voluntary question on religion. Among findings on its data on religion was a rapid rise in Satanism in both England and Wales, with the number of people identifying as Satanists increasing by 167 per cent between 2011 and 2021 in England and Wales.
ONS researchers found that within that ten-year period, the number of Satanists increased from 1,893 to 5,054.
While the reason behind the rise of Satanism is not clear, the newly released census data does line up with separate data from the ONS, published last year, which was indicative that a reverence for the devil was on the rise.
Christians now make up less than half of the UK population for the first time in census history, with the proportion of the British population who class themselves as Christians dropping to 46.2 percent (27.5 million people) in 2021, representing a drop of 5.5 million in the number of Christians in the last ten years. Christians are now outnumbered by non-religious people in Wales.
ADD
UK Govt Prosecutors Argue Parts of Bible 'No Longer Appropriate in Modern Society'
With these 2 examples, we can easily see why God is going to punish Britain (The United Kingdom of Northern Israel in its modern form) - SEVERLY. SEVERLY.
These might be of interest if you haven't read them: