@Nam
Yes thank you for sharing.
Satan's world. Parents fail to do their part as instructed by God teaching their children the Perfect Royal Law's of God thereby making it easy for satan's brainwashing. When will we learn God always knows best, He gave us the LAW for our own protection and good. Leaning to enforce and use it daily is our quest, sing it off by heart.
Dear @be1 ,
Thank-you. Like in the movie Network, you tell the truth they hate you, Look what they done to Christ. If they did it to Him what would keep them from doing it to others/us?
Nancy S. will not be forgotten for the good things she done to save children from all kinds of God forbidden crimes and devastation. heartache/depression. oppression, to many to mention...
God bless
Agreed, hard we deligently hearkened unto the convenant, God would have protected and blessed us, now karma is playing it's role.
You are certainly welcome.
You're welcome and thank you, likewise, God Bless
Dear Nam,
For an accurate description of the "Boiling Frog" analogy, please see the link below:
It is a description of the corruption of humanity using a socialist/communist/anti-Christ/satanist philosophy of Fabianism.
In a nut shell, it is the slow incremental change in societal beliefs that ultimately corrupt people, over generations, until they forget who or what they really are...
The fact that the 10 lost tribes don't remember who they are is a case in point. Please see the link below for a description of Fabianism and who created the satanic philosophy:
https://jahtruth.net/300old.htm
The problem that the socialist/communist/NWO tyrants are having today is that they are raising the temperature of the water too fast now and the frogs (sleeple) are noticing that "its getting really hot around here", and it has absolutely NOTHING to do with "Global Warming". THEY are accelerating their NWO/WEF/Covid19 depopulation agenda too quickly and as a result the sleeple are waking up (finally). THEY have planned this for centuries.
This very well may be the reason why THEY are pushing so hard for WW3. To depopulate those "useless eaters" who are getting in their way. They don't believe in God and as a result don't care about HIS Judgement that will last for eternity.
Freemason Albert Pike is one of the founding fathers of this 3 world war agenda. Through reincarnation, we all very well may have lived through the first 2 wars and now are watching it all unfold again. We didn't succeed in stopping it in the past, and quite possibly helped it along through complacency or fear for our bodies life.
If we actually HAD FAITH in Father and actually believed in reincarnation, we would know that we DON'T die, we just come back to fight another day.
The below common quote is actually NOT TRUE...
Our country is Israel (KEEPERS of the Covenant) and God has sent us back over and over to fight for Him and His Laws. He even sent Prince Michael to show us The Way Home 2000 years ago. We ALL have failed to follow His Example. When will we ever change???
We are given another opportunity to fight for Father and His Laws again, HERE AND NOW.
It is prophesied that this time, with Christ (JAH) as our Commander in Chief, we will be successful. We MUST be obedient to Him and DO what He tells us, through His Writings (https://thewayhomeorfacethefire.net), King of kings' Bible, JAHTruth.net, https://Christs.net, and Communications, He does for us today.
We WILL overcome if we don't allow our human to get in the way.
HAVE Faith (Trust in God, and His Son).
Live in love,
Peace.
Pink Floyd - Another Brick In The Wall 1979/WHO IS AWAKE NOW IN 2022 PUTTING 2&2 TOGETHER
Thank-you.
Good question.
From: The Way home or face The Fire by JAH (see links below) 12:19 How many thousands of years would it take you all, to stop letting Satan deceive you, by using your egos and arrogance against you, to put blinkers on you, and lead you anywhere he chooses? 12:20 HUMILITY and FAITH are the ONLY way, to prevent that from happening, and, from them, comes the truth, and "the Truth will set you free" (John 8:32 / King of kings' Bible, John 8:23). You can NOT cheat God, you are only cheating y…
Agreed.
Please see link: Israel
[quote="GodTaughtMeHow, post:28, topic:3591"]
In a nut shell, it is the slow incremental change in societal beliefs that ultimately corrupt people, over generations, until they forget who or what they really are...
[/quote]
Repost: Universities are Masonic Brainwashing Machines
by tts-admin | May 6, 2022
The mortarboard and black gown signify that, unwittingly, graduates have received a Masonic (satanic) indoctrination.
As with politics and medicine, education has been unmasked.
Humanity has been enslaved by Cabalism, a satanic cult .
This colonization of the mind is now explicit, as seen in the limitations on free speech and inquiry.
Like deaf men tuning a piano, professors try to explain the human condition without any reference to the Creator, or man's Divine Spirit.
"In order to effect the destruction of all collective forces except ours, we shall emasculate the first stage of collectivism, the universities, by re-educating them in a new direction." Protocols of Zion, 16
How Universities Betray Students & Society
(This revised key article was first posted in 2004. I wrote the original version in 1982, after graduating from the University of Toronto with a Ph.D. in English Literature. )
by Henry Makow Ph.D.
I'd only send my son to university if he had no talent.
The modern university is not devoted to truth, quite the opposite. Feminist and homosexual shibboleths are rampant on campus but they are only symptoms of a much more profound problem.
Modern Western "culture" is based on the fraudulent assumptions of the "Enlightenment," a Judeo Masonic (Illuminist) movement dedicated to creating a new (secular) world order by denying the existence of God and immutable natural and spiritual laws.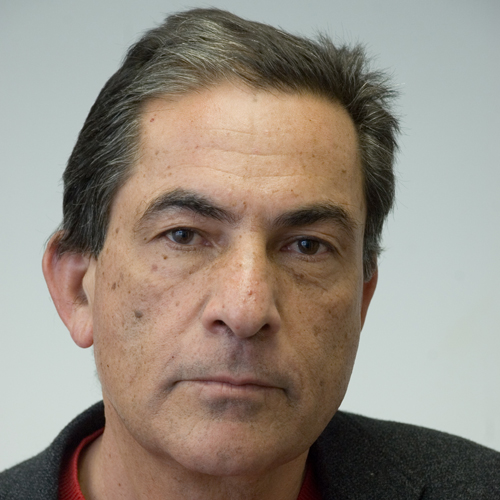 (Ernest Hemingway may have been a Communist agent. Illuminati decide who will be read.)
In practice, this means Arts students treat atheists as if they were Gods. Pious professors are highly-paid priests in this secular cult.
Like deaf men tuning a piano, they try to explain the human condition without any reference to the Creator or man's Divine Spirit.
They portray man as a forlorn animal in a mechanistic universe, engaged in a merciless struggle for survival, alienated from nature and his fellow man.
They promote "freedom" by which they mean the freedom to reject God's Order, indulge animal appetites, and create a solipsistic and dysfunctional personal reality.
God represents moral-spiritual absolutes like love, truth, goodness, beauty, and justice. The belief they are real is essential for our healthy development. While our culture pays lip service to them (this is how fraud works), it is frankly devoted to their demise.
DYSFUNCTION BY DESIGN
Thank you kindly.
Looks like majority has lost hope, become lukewarm and have given up striving to learn.
Amen,.
Reminds me when I was at university attending a course-unite called communication skills, quoting an example he gave, he said "forxample if there is a strike at the bus park, as a leader go with your secretary and tell your secretary to note it down to be settled later and yet in actual sense that writing down is already a solution, this gives them false hope that the problem will actually be handled/solved later".
As simple as that and we actually lose nothing.
You're welcome.
Rev. 3:15 I know thy works, that thou art neither cold nor hot: I would thou wert cold or hot.
3:16 So then because thou art lukewarm, and neither cold nor hot, I will spue thee out of my mouth.
3:17 Because thou sayest, I am rich, and increased with goods, and have need of nothing; and knowest not that thou art wretched, and miserable, and poor, and blind, and naked:
3:18 I counsel thee to buy of me gold tried in the fire, that thou mayest be rich; and white raiment, that thou mayest be clothed, and [that] the shame of thy nakedness do not appear; and anoint thine eyes with eyesalve, that thou mayest see.
3:19 As many as I love, I REBUKE AND CHASTEN: be zealous therefore, and repent.
3:20 Behold, I stand at the door, and knock: if any man hear my voice, and open the door, I will come in to him, and will sup with him, and he with me.
3:21 To him that overcometh will I grant to sit with me in my throne, even as I also overcame, and am set down with my Father in His Throne.
This may come as a surprise to some AmeriKKKans:
The Talmud, Chabadism and the Noahide Laws