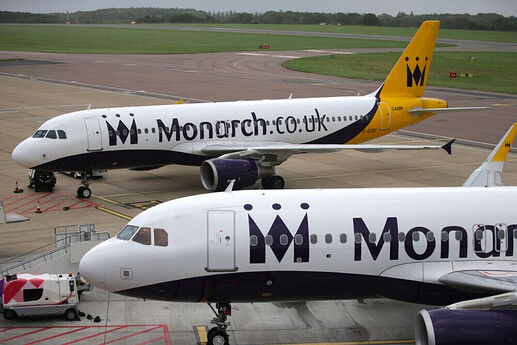 The carrier had struggled financially for years, with a combined operating loss of over half a billion (£502 million) between 2012 and 2016, according to the UK CAA and Companies House UK.

With a small and reducing size, declining passenger numbers, falling revenue, rising costs, growing competition, and fairly low SLFs, and an undercurrent of losses, it wasn't a surprise that it came to an end. Where did it fly?

While a British Overseas Territory rather than a sovereign state, Gibraltar was Monarch's fourth-largest country market, with routes from all of its bases except Leeds. The airline was the number-one carrier from the UK to Gibraltar that year, surpassing BA.