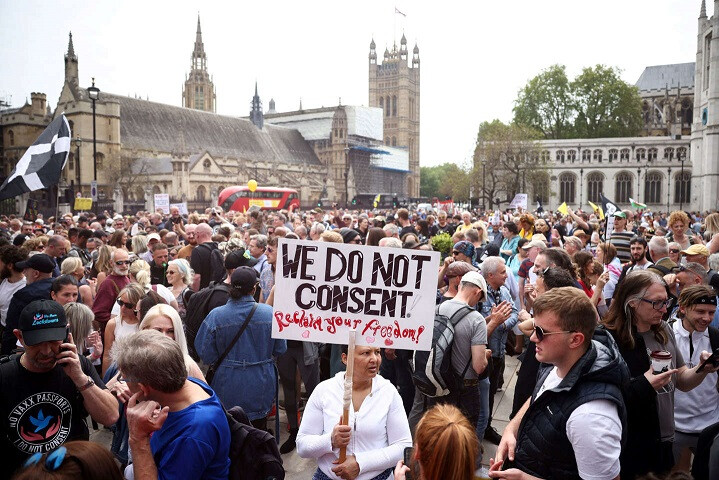 Article on The Truthseeker
On Saturday the 29th May 2021, up to one million people gathered in London to fight for their freedom, your freedom and your children's freedom. Meanwhile the mainstream media remained silent throughout, except for a select few that have perpetuated barefaced lies.

If you were not in central London on the day of the event, or you are somebody who believes the only real news is what is reported on the BBC or Sky, then you could be forgiven for not even knowing that one million people marched through the streets of London against the medical tyranny that has infested the United Kingdom.
Or maybe you are one of those who has seen the select few reports in the mainstream media which describes the event as just hundreds of anti-vaxxers attending? If you are we can reliably inform you that you have been lied to. Because the event that took place in London on the 29th May 2021 was one of the largest protests the United Kingdom has ever seen in which millions from all walks of life attended.
What about Gibraltar? Was Clive Borrell the controlled opposition, as Lenin called it, to control and sabotage the Gibraltar protest movement?
The best way to control the opposition is to lead it ourselves." ― Vladimir Ilyich Lenin. Ever wonder why nothing ever changes? Two words: Controlled Opposition.