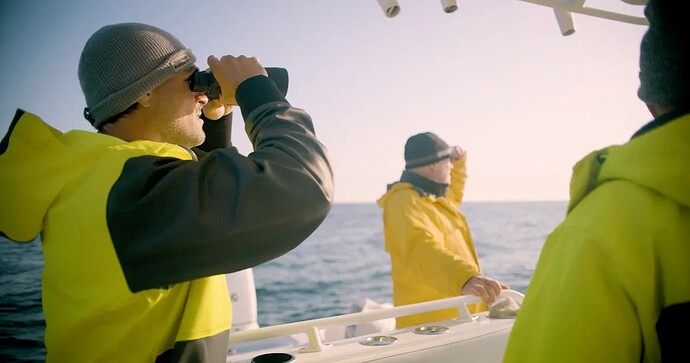 Upcoming Documentary "Thrown To The Wind" To Link Whale Deaths to Wind Turbines:
For years, the government has insisted that the increase in whale deaths off the East Coast has no relationship to the wind industry's high-decibel pile driving and boat activity. But now, a new documentary, "Thrown To The Wind," based on new research, will challenge that.
The film, according to environmental activist Michael Shellenberger, documents surprisingly loud, high-decibel sonar emitted by wind industry vessels when measured with state-of-the-art hydrophones. And it shows that the wind industry's increased boat traffic is correlated directly with specific whale deaths.
"There appear to be at least two distinct mechanisms by which wind industry activities are killing whales. The first is through boat traffic in areas where that hasn't historically been traffic. And the second is through high-decibel sonar mapping that can disorient whales, separate mothers from their calves, and send them into harm's way, either into boat traffic or poorer feeding grounds," Shellenberger claims.
"Whatever the case, "Thrown To The Wind" blows the lid off a major scientific scandal and will have an exponentially larger effect than past warnings."
"... today, whales are once again under threat. Only this time, it isn't whale hunters who are killing them. Instead, it's the favored industry of the environmental movement itself: wind energy," the campaigner wrote. MORE.
A new 30-minute documentary directed by Jonah Markowitz and produced by Public will feature original research and interviews the Save Right Whales Coalition, an alliance of grassroots environmental and community organizations, scientists, and conservationists. Environmental Progress helped found the Coalition in 2021 to protect the critically endangered right whale from the industrialization of their habitat through large-scale offshore wind energy development.
Titled "Thrown to the Wind," the documentary brings attention to an urgent issue: the potential connection between the expansion of offshore wind energy and the rise in whale deaths along the East Coast. It will feature original research and interviews by Save Right Whales Coalition members.
More Dead Whales Near Wind Projects in U.S. and Scotland
'Never seen anything remotely like this' in half a century: NJ fishing pros warn offshore wind killing ocean life
July 16th, 2023 – Lewis, Western Isles: The terrible sight of 55 Pilot whales washed up dead and dying on a remote Scottish beach caused a deep sense of sadness that resonated around the world.
July 20th, 2023: A Minke whale is found dead on the very same stretch of sand.
It's clearly no coincidence that the whales perished in the same location, but what was the cause?
Although theories abound as to why these great mammals stranded, there is one glaringly obvious possibility that most people do not want to face – that noise caused by nearby windfarm survey work affected the whales' delicate sonar, disorienting them and leading to their demise. MORE.