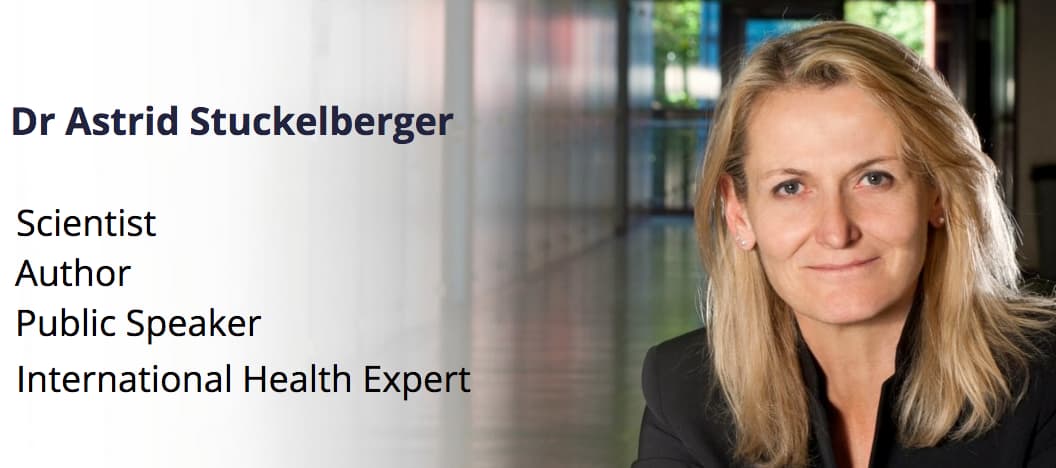 Professor Astrid Stuckelberger on why they want to access the blood brain barrier.

Dr. Stuckelberger talks about mRNA-"vaccines" being bioweapons, and about the eugenics and depopulation agenda behind it all. She also mentions specifically the PCR-test, and how it affects the pineal gland.

The pineal gland was described as the "Seat of the Soul" by René Descartes (French 17th Century philosopher) and it is located in the center of the brain. The main function of the pineal gland is to receive information about the state of the light-dark cycle from the environment and convey this information to produce and secrete the hormone melatonin – which is giving humans senses and sensibilities. Reducing or eliminating these unique capacities, makes us humans vulnerable to "robotization".

She asserts that if there wasn't a deeper agenda behind the PCR-test, there would be no need to stick a test-swab deep into your sinuses where it touches a thin membrane that separates the sinus cavity from your brain. A saliva sample would be enough. The question raised by Dr. Stuckelberger (yet to be fully corroborated) is whether they are putting a toxic substance into your brain – which affects the pineal gland?

Dr. Stuckelberger also mentions the plan of nano-chips being implanted with the mRNA-type gene-therapy.

Article continued at the link. Video link above is from the Planet Lockdown interviews.
Dr. Astrid Stückelberger, a Swiss public health expert, has been conducting and evaluating scientific research for policy-makers such as the WHO and the EU for 25 years. She is our hero for exposing serious corruption at several international organizations, including the WHO and GAVI. She has also been interviewed by the Corona Extra-Parliamentary Inquiry Committee.