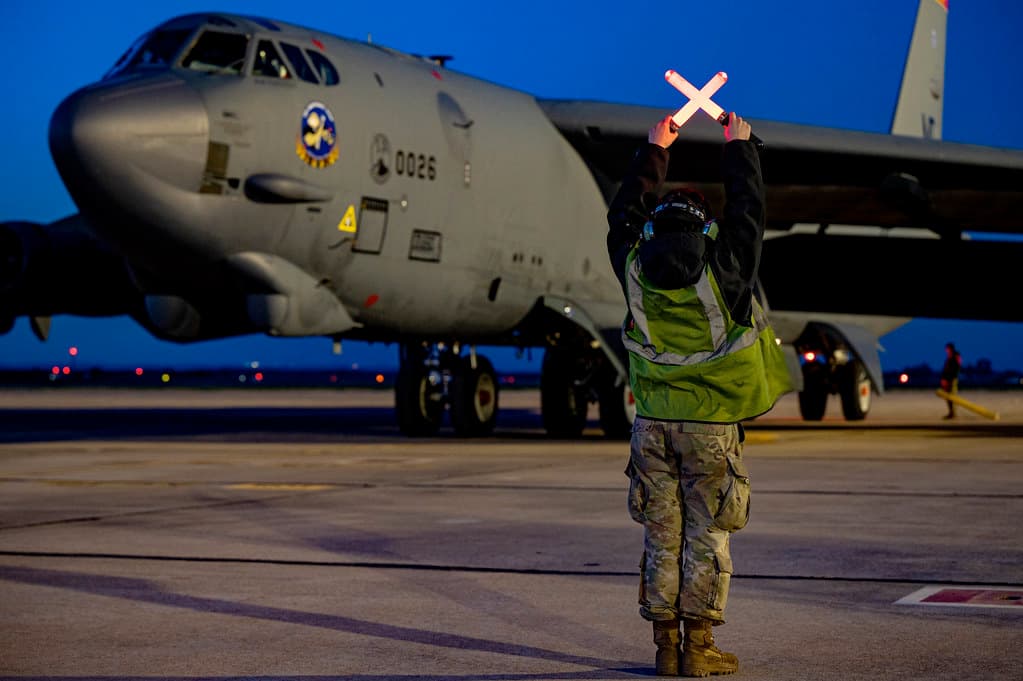 The first two planes arrived in Spain on February 24 from Minot AFB, in North Dakota, and the other two arrived two days later, according to Defensa.com. The United States Air Force (USAF) today released several series of photos from this visit.
The four aircraft belong to the 23rd Expeditionary Bomb Squadron, 5th Bomb Wing, based at Minot AFB.
These bombers have used Morón as a base for their flights through several European countries.
Morón Air Base is located in southern Spain, approximately 35 miles (56 km) southeast of the city of Seville. The base gets its name from the nearby town of Morón de la Frontera while is located inside Arahal]municipality territory.