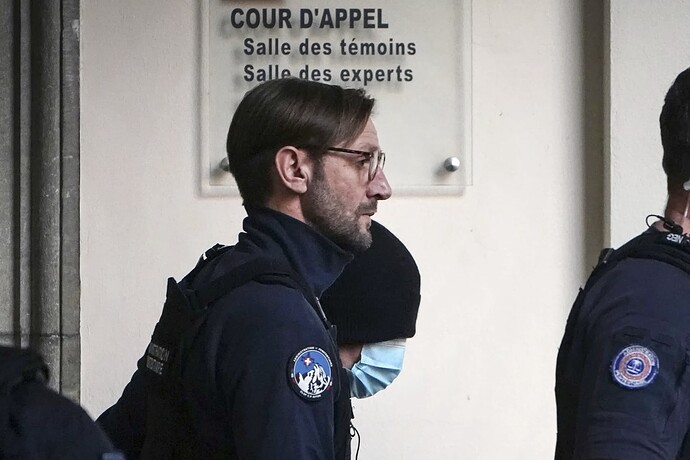 https://www.msn.com/en-us/news/world/french-court-frees-ukrainian-mining-boss-on-1-million-bail/ar-AA160nJ5
A Ukrainian billionaire and former legislator suspected of embezzling tens of millions of dollars was ordered freed from French custody on $1 million bail Thursday, after he called the Ukrainian case against him politically driven and declared he wants to fight Russians who invaded his country.
"It's really a political thing. I have always fought corrupt people in Ukraine," Zhevago told a court hearing Thursday in the Alpine city of Chambery. His wife and daughter were also present.
Ukrainian authorities submitted 244 pages of documents supporting their request for Zhevago's extradition, and the court adjourned until Jan. 19 to study them.
In the meantime, his team of lawyers said the court agreed to his release on 1 million euro ($1.05 million) bail and ordered him to report to local French police once a week. Such large bail sums are quite rare in France.
"I have never been in prison. This is the first time. I do not deserve this. I want to get out of jail until the next hearing and do whatever you ask. I know that justice in France is based on democracy," Zhevago appealed to the court.
His lawyers welcomed the decision to release him, saying in a statement it came "in a context marked by legitimate emotion and empathy." Prosecutors had argued he represents a flight risk, noting that his main residence is in Dubai, his family lives in London, has filed an asylum request in Gibraltar and has "very significant resources" to fund eventual travel.