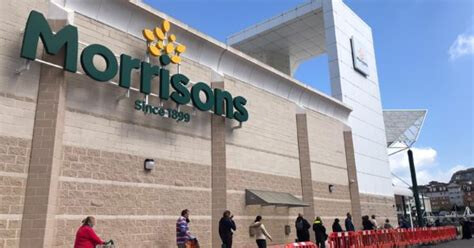 British supermarket Morrisons has agreed an improved takeover offer worth 6.7 billion pounds ($9.3 billion) from a consortium led by Fortress Investment Group, but wants a rival private equity suitor to be given more time to make a counter bid.

Morrisons said on Friday its board had unanimously recommended Softbank-owned Fortress' raised offer, comprising 270 pence per Morrisons share plus a 2 pence a share special dividend.

However, it later said U.S. private equity group Clayton, Dubilier & Rice (CD&R) had asked for more time to consider a counter offer.

Morrisons and CD&R have asked Britain's Takeover Panel, which regulates takeovers, to extend an Aug. 9 deadline for CD&R to clarify its intentions.

More at link.
This may help answer Carmen Gomez's question in the Gibraltar Panorama:
Is Morrison's for the chop?