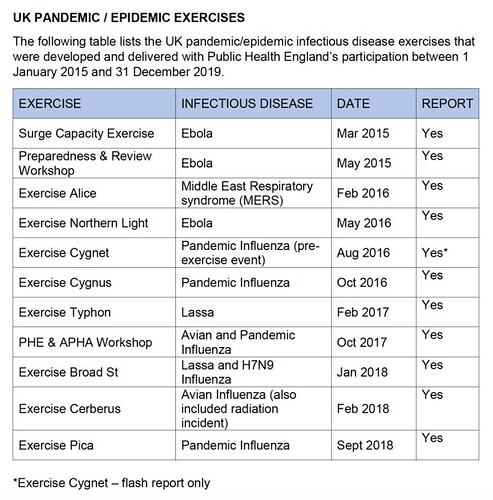 According to a Freedom of Information (FOI) Request carried out by a doctor, the UK government secretly modelled a Coronavirus pandemic five years ago, which was kept hidden from parliament.

Moosa Qureshi, an NHS consultant hematologist, made the FOI request as he has been fighting a legal battle for transparency since the start of the Covid-19 pandemic in early 2020.

He discovered that the government had modeled an influenza pandemic in Exercise Cygnus in 2016, however, a list of other exercises which were carried out have only recently been revealed.

Public Health England released a list that shows that between 2015 and 2019, 11 pandemic and epidemic preparedness exercises were carried out. Exercise Alice is just one included on this list, which took place in 2016 and tested the "country's readiness to cope with Middle Eastern Respiratory Syndrome, caused by a coronavirus."

According to Qureshi, Public Health England initially refused his FOI request for additional information on other outbreak exercises on the grounds of protecting national security.

In response to Matt Hancock's speech to parliament, Qureshi said: "The health secretary told parliament that Exercise Cygnus looked at UK preparedness for a flu pandemic, not other pandemics, but the truth is that he's covering up multiple secret reports on preparedness for other pandemics, including a coronavirus pandemic.

Continued at link.
Another link within the article above: