Data published by the UK Government reveals the vaccinated population in England has a higher mortality rate per 100,000 than the unvaccinated population.

The figures show that it takes approximately 5 months from receiving the Covid-19 vaccine for that elevated mortality rate to be realised.

This, therefore, implies the mass winter "Booster" vaccination campaign is to blame for the sudden rise in weekly excess deaths across England since the end of April 2022.

The following chart, created by the ONS, shows the number of deaths per week compared to the five-year average –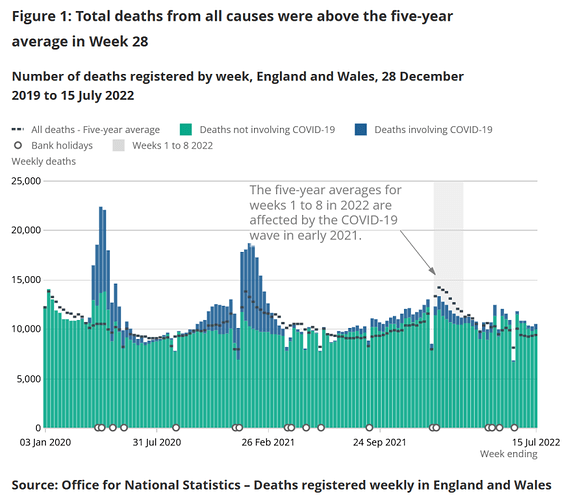 The most recent week shows that there were 10,515 deaths in England and Wales, equating to 1,113 excess deaths against the five-year average. But this is a trend that has been occurring since the end of April 2022.

Continued at link.