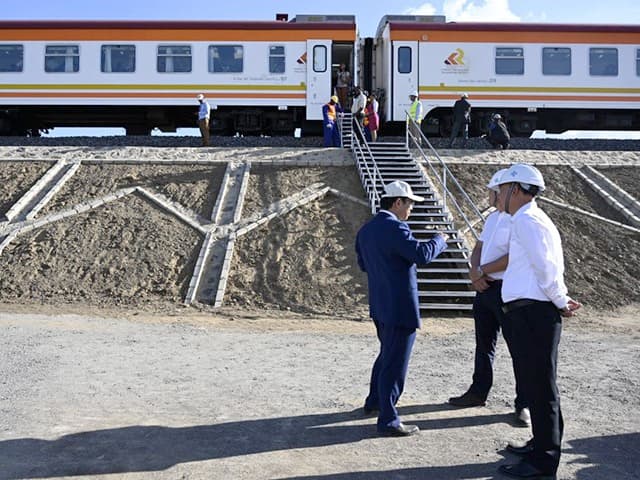 The government of Uganda on Thursday terminated a Chinese company's contract to build a major railroad to Kenya and is now considering a replacement deal with a Turkish firm.
Uganda booted the Chinese contractor because China was not willing to loan Uganda the money needed to complete the project.
Uganda signed a deal with the China Harbor and Engineering Company (CHEC) in 2015 to build the Standard Gauge Railway (SGR), a massive project under China's Belt and Road Initiative (BRI) that would span Kenya and Uganda. The SGR is among the largest infrastructure projects contemplated by either country in the post-colonial era.
The Kenya side of the project has been very controversial, dogged by questions about cost overruns, poor treatment of Kenyan workers by Chinese corporations, and if the railroad can ever generate enough income to pay off the huge Chinese loans that financed it.
A fresh storm of controversy broke out in Kenya in November when long-secret contracts were finally exposed to the public in a bid to dispel rumors that Kenya staked its precious port of Mombasa as collateral for more loans from Chinese banks. The documents seem to have allayed fears that the port is at risk, but they raised many more questions about financing terms that lopsidedly favored China, and they made it clear the Kenyan government has not been honest with its citizens about the SGR project.
A senior Ugandan official told Reuters on Friday that China has not come through with the loans Uganda needs to complete its SGR railway.
"One of the obligations under the contract with the Chinese was that they were supposed to help Uganda source financing which has really not come true," the Ugandan official said.