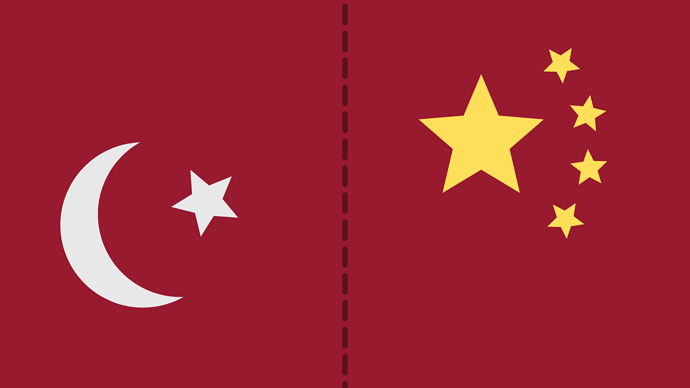 Home to regional power holders such as Greece, Turkey, Israel, and Egypt, the eastern Mediterranean's geo-economic and geopolitical significance has historically attracted non-regional major powers to the region: the US, together with NATO allies; Russia which has reinforced its influence since the civil war in Syria; and now China which only started to build roots in late 2013, once the BRI was initiated in Turkey.

China's eastern Mediterranean policy and the BRI

So far, China is mostly present via infrastructure investments including the China-Central Asia-West Asia economic corridor and the Maritime Silk Road, such as the Piraeus Port in Greece, Kumportin Turkey, El Dekheila and Alexandria ports in Egypt, and Haifaand Ashdod ports in Israel.

In recent years, China has also sought to increase its military presence in the region. In May 2015, Beijing conducted its first-ever military exercise in the Mediterranean alongside Russia. Two years later, it conducted a live-fire drill.

Continued at link.
Turkey will side with the kings of The East (China and Russia) in the coming hot war – World War 3: The Second of its Three Woes/Phases
Revelation 16:12 And the sixth angel poured out his vial upon the great River Euphrates; and the "water" (Rev. 17:15) thereof was dried up, that the way of the kings of the East (eastern block - the U.S.S.R. and China re-united) might be prepared.
Ezekiel 38 (extract)
Thus says the Lord God; behold I AM against you Gog the prince of Rosh (Russia) Meshech (Moscow) and Tubal (Tobolsk) - the Western and Eastern Capitols of the U.S.S.R. (now called the C.I.S. ): I will turn you back (from seeking peace) and put hooks into your jaws (hunger), and I will bring you forth, with all your armed forces and Persia, Ethiopia, Libya, Gomer, Togarmah and ALL the earth with them against My people Israel (Britain and the British Commonwealth; America; Scandinavia; the Netherlands; the Baltic States; Northern France; Northern Spain and the Jews) to the lands of unwalled villages (walls of untempered mortar) without bars or gates (no defences because of defence cuts after the "so-called" peace dividend), when they (the politicians - foolish prophets ) say peace, peace and there was NO peace .