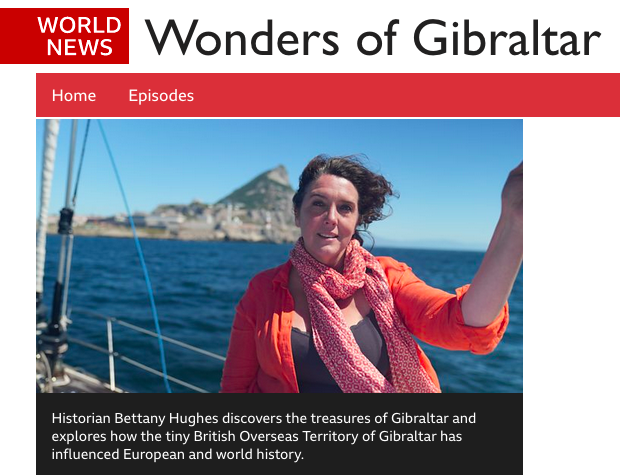 Historian Bettany Hughes discovers the treasures of Gibraltar and explores how the tiny British Overseas Territory of Gibraltar has influenced European and world history.

There are few places on Earth with as much of an outsize influence on world history as the small British Overseas Territory of Gibraltar. The peninsular may just be 2.5 square miles, but this iconic rock has loomed large on the human imagination since pre-history. Inside the rock itself, Bettany explores the incredible, subterranean, secret, Stay Behind Cave, where Ian Fleming, creator of James Bond, masterminded a remarkable plot - to leave six men, walled in, as human transmitters of intelligence should the Nazis invade Gibraltar. On the end of a rope, squeezing through narrow caves, Bettany discovers messages left by Victorian officers in Leonora's Cave and witnesses the colourful natural formations of the underground pleasure gardens. In the Garrison Library, Bettany handles the first report of Admiral Nelson's death in the Gibraltar Chronicle. She also gets stuck inside a 'Moorish' tunnel and comes face to face with a cheeky Barbary Macaque monkey.

Bettany Hughes "Treasures of the World" S01E03.
More Treasures of Gibraltar – His Rock of Defence.