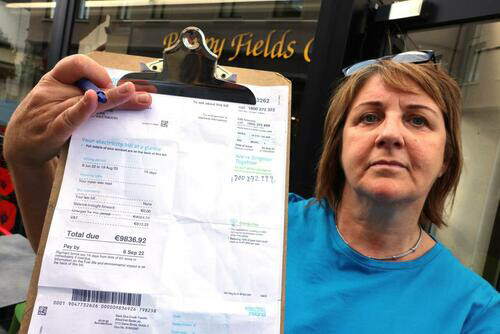 Geraldine Dolan, of Poppy Fields Cafe, Athlone, with an electricity bill for just under ten thousand euro for two months. Photograph: Dara Mac Dónaill / The Irish Times Photograph: Dara Mac Donaill / The Irish Times
"How In The Name Of God": Shocked Europeans Post Astronomical Energy Bills As 'Terrifying Winter' Approaches
Over the past week, shocked Europeans – mostly in the UK and Ireland – have been posting viral photos of shockingly high energy bills amid the ongoing (and worsening) energy crisis.Several of the posts were from small business owners who getting absolutely crushed right now, and won't be able to remain operational much longer.
One such owner is Geraldine Dolan, who owns the Poppyfields cafe in Athlone, Ireland – and was charged nearly €10,000 (US$10,021) for just over two months of energy usage
As the Irish Times reports, "The cost of electricity to the Poppyfields cafe for 73 days from early June until the end of August came in at €9,024.70 an increase of 250 per cent in just 12 months . There doesn't include the €812.22 in VAT, which brought her total bill to €9,836.92 ."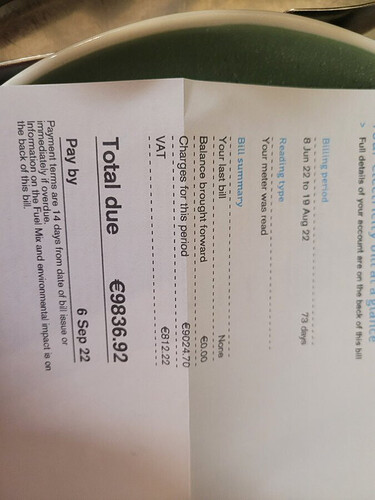 UK pensioners are also facing a "terrifying" winter, as elderly Britons are about to get hit with an 80% rise in energy bills in October.
But that's just the tip of the iceberg. Twitter researcher 'Crab Man' (@crabcrawler1), who compiles deep dives on a wide variety of topics (and is absolutely worth a follow), has put together a lengthy thread of similar cases – and put it in the context of the current European energy backdrop. The situation is dire, to say the least.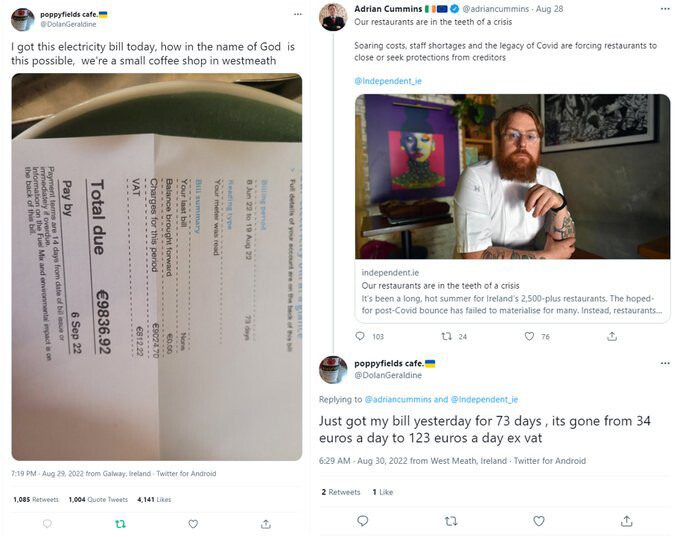 "My mum owns a small café in Leicester. Her electricity bill has just jumped from £10k ($12k) a year to £55k ($64k) a year. She is working out her options but more than likely she will be forced to close." -- via https://twitter.com/CallumMckeefery
"Dorset pub closes after £58,000 increase in utility costs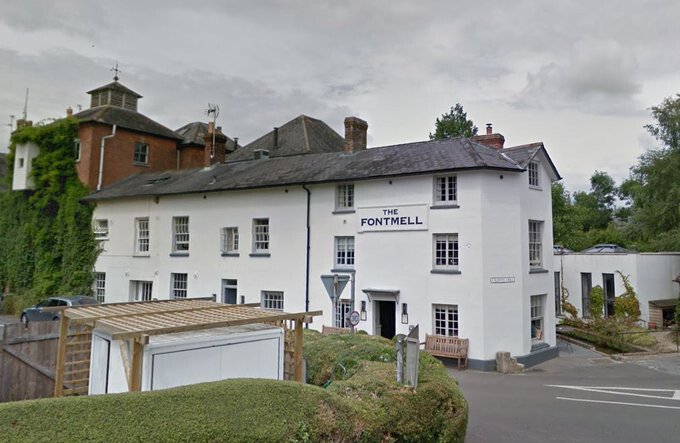 "The United Kingdom has announced an 80% hike in gas and electricity bills before winter"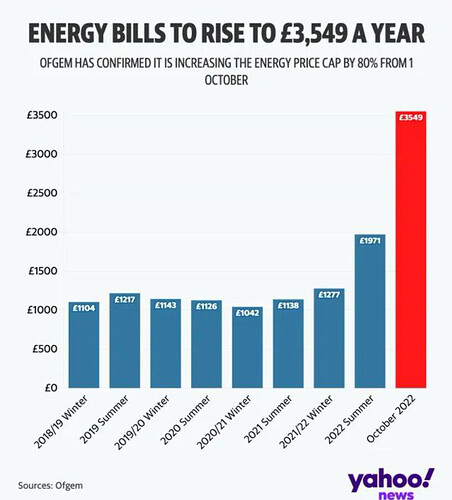 … Europe is facing economic devastation and depression at a scale that will make 2008 seems like a walk in the park.
As the FT reports, German manufacturers are halting production in response to the surge in energy prices, a trend the government has described as "alarming". German economy minister Robert Habeck said industry had worked hard to reduce its gas consumption in recent months, partly by switching to alternative fuels like oil, making its processes more efficient and reducing output. But he amusingly clarified, some companies had also "stopped production altogether" — a development he said was "alarming".
In short: German corporations are facing a perfect storm.
Read the full article at [ZeroHedge.com]