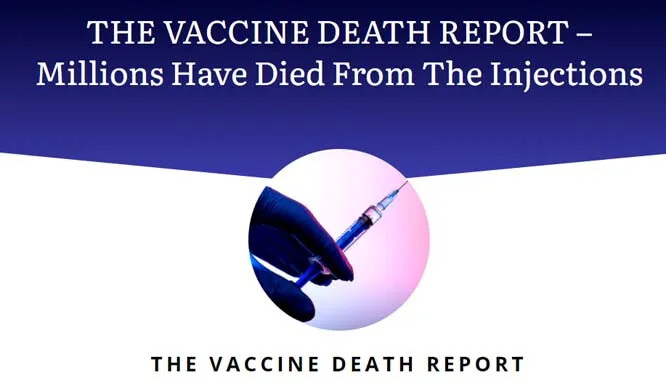 We also reveal the real risk of an unprecedented genocide.

By Dr David John Sorenson & Dr Vladimir Zelenko MD

F A C T S

Our aim is to only present solid facts, and stay away from unfounded claims. The data is clear and verifiable. References can be found with all presented information, which is provided as a starting point for further investigation.

C O M P L I C I T Y

The data shows that we are currently witnessing the greatest organized mass murder in the history of our world.

Continued at link.