PRIEST IN ROME SPEAKS
Alexis Bugnolo Speaks Out
This approximately 18 minute broadcast by Sarah Westall published a month ago succinctly explains the 2021 / 2030 agenda in a simple and easy way to understand. She references with many quotes that are proof positive of the evil agenda by a few over the many (actually billions).
BROTHER ALEXIS BUGNOLO - WE ARE AT THE GREAT SEPARATION - HUMANITY VS THE DEATHVAXX MONSTERS
Same video is also here: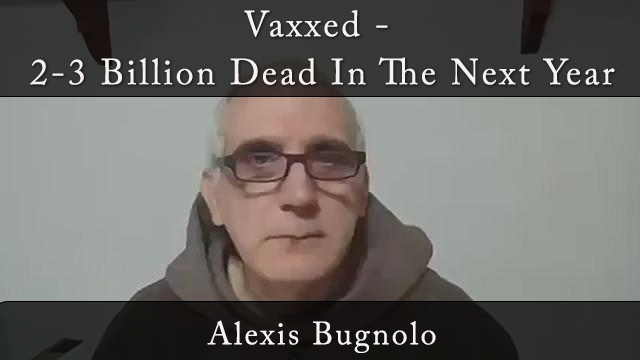 In the second video, he says 2-3 Billion Dead In The Next Year.
It's a Must-Watch.
Thank-You.
More from Brother Bugnolo can be found here:
In his video posted 26 November he talks about liberty and things individuals can do.
In his video posted 25 November he talks about the latest dictates in Italy:
Hours ago, the Mario Draghi creative-destructive Dictatorship announced it's unconstitutional criminal decision to further destroy the Italian people and economy by establishing the super Green Pass, a sort of super DeathVaxx Passport, which goes into effect on December 6, 2021 A. D.