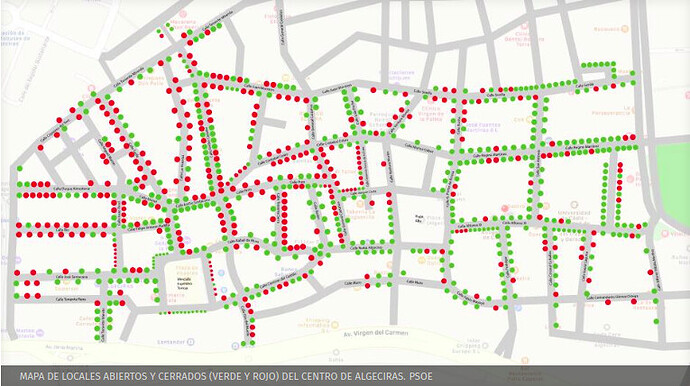 The PSOE of Algeciras has once again updated the map of commercial premises in the centre of Algeciras, indicating by green and red dots the open and closed establishments respectively.
"The situation has not improved since the last update in spring. The most worrying area is still the market area, where more shops are closed than open," says socialist councillor Daniel Moreno.
"The map comes to support what the People in the area are calling-out: the investments that Landaluce announces with great fanfare are not producing any results. They are not translating into improvements in security, nor in the commitment to local businesses, and more and more people are losing not only businesses, but the people are also losing out," adds Moreno.