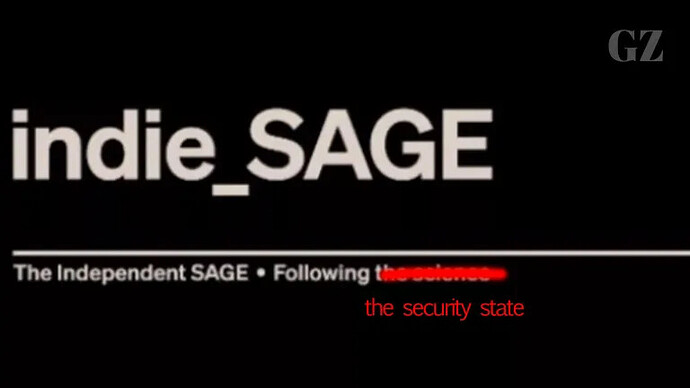 Presented as an independent voice for "unbiased" scientific advice, iSAGE provided a channel for media spinmeisters, spies and psy-op specialists to influence Britain's pandemic policy without accountability. Leaked internal emails show members fretting over its unethical methods.
Throughout Britain's response to the COVID-19 crisis, a lobbying group known as the Independent Scientific Advisory Group for Emergencies (iSAGE) served as a key driving force behind the government's most draconian lockdown policies.
While it presented itself as a non-governmental organization composed of forward-thinking health experts, The Grayzone can reveal iSAGE not only maintains an array of ties to the British security state, while relying largely on political, rather than scientific, considerations when crafting policy recommendations.
With Winter ahead in Europe and calls for the reimposition of COVID-19 restrictions growing once again — not least from iSAGE itself — the outfit's endeavors provide a disturbing look at the role of the security state and mainstream media in corrupting British public health policy.
Nearly three years since the world first heard of COVID-19, societies across the globe are still reeling from prolonged lockdowns and harsh social restrictions, which many governments implemented in order to supposedly "stop the spread" of the virus. Britain is no exception, and while the full long-term impact of such measures remains unknown, some grueling effects are already painfully apparent.
Patients receiving care for cancer, cardiovascular, and respiratory disease were prevented from accessing routine treatment; rates of clinical depression and mobile phone addiction among university students skyrocketed; adults of all ages reported worsening mental health conditions; and the number of Britons seeking help for drug addiction increased by 81% between 2020 and 2021.
Meanwhile, school closures exposed Britain's youth to food insecurity and increased likelihood of falling victim to domestic abuse, while the rapid digitization of education further widened learning gaps between wealthy and low-income students in the country.
"We were mesmerized by the once-in-a-century scale of the emergency and succeeded only in making a crisis even worse. In short, we panicked," lamented Professor Mark Woolhouse, an Edinburgh University epidemiologist, in January 2022.
As with many contemporary critics of the British government's initial "Zero COVID" strategy, Woolhouse argued a targeted response to protect the most vulnerable members of society, such as the elderly, would have done more to curb Britain's death toll than blanket, nationwide lockdowns.
"This was an epidemic crying out for a precision public health approach and it got the opposite," he explained.