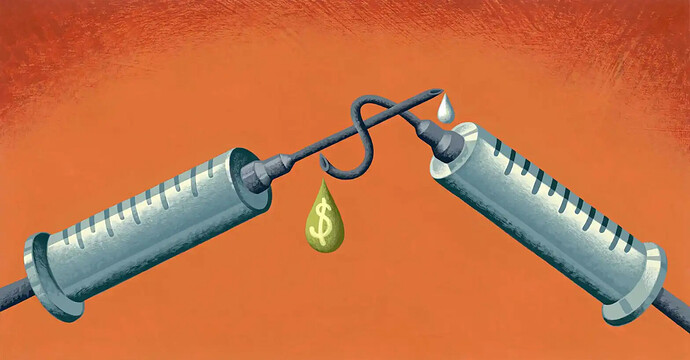 https://lesnows.home.blog/2021/09/17/the-conspiracy-theorists-were-right-it-is-a-poison-death-shot/
"I'll do one more mind experiment with you: If everyone on the planet were to get Covid and not get treated, the death-rate globally would be less than half a percent. I'm not advocating for that, because 35 million people would die. However, if we follow the advice of some of the global leaders– like Bill Gates who said last year said "7 billion people need to be vaccinated"– then the death-rate will be over 2 billion people! SO, WAKE UP! THIS IS WORLD WAR 3! We are seeing a level of malevolence that we haven't seen in the history of humanity!" Dr. Vladimir Zelenko, Author of The Zelenko "Early Treatment" Protocol that saved thousands of Covid-19 patients. ("Zelenko schools the Rabbinic Court", Rumble; start at 11:45 minutes)

Did the regulators at the FDA know that all previous coronavirus vaccines had failed in animal trials and that the vaccinated animals became either severely ill or died?

Yes, they did.

Did they know that previous coronavirus vaccines had a tendency to "enhance the infection" and "make the disease worse"?

Yes.

Continued at the link.