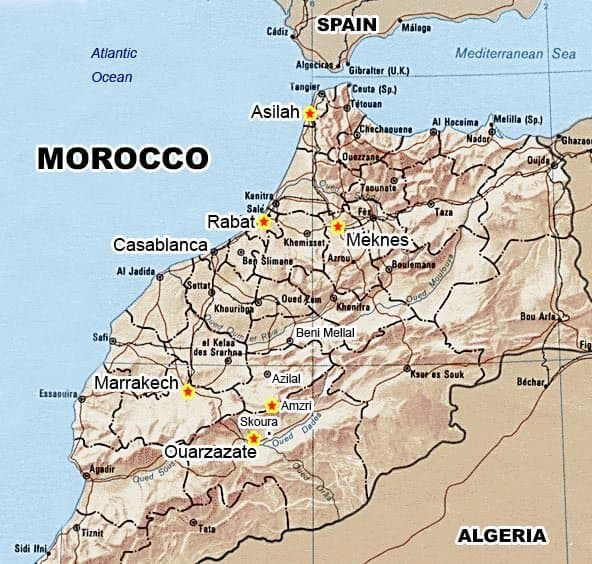 SPAIN - MOROCCO | Bilateral negotiations to control western sahara's airspace
Morocco, Spain Start Negotiations over Western Sahara Airspace
According to the UN's International Civil Aviation Organization (ICAO), the airspace includes the territory of Morocco's southern provinces as well as part of the Atlantic ocean, including the Canary Islands.
It includes several airports in Morocco's southern regions, such as Dakhla, Laayoune, and Es-Smara.
The airspace, which has been under Spanish control, was a topic of discussion between Morocco's King Mohammed VI and Spain's Head of Government Pedro Sanchez, when the latter visited Rabat in April 2022.
The airspace agreement is one of the many steps being taken by the two countries to strengthen ties following a year of diplomatic tensions between 2021 and 2022.
Spain's Top Diplomat 'Pleased' with Results of Cooperation with Morocco
The Spain-Morocco bilateral cooperation results, since the adoption of the Joint Declaration of April 7, 2022, are "very positive," said Spanish Foreign Minister José Manuel Albares on Friday.
"We are pleased with the very positive results," said the Minister of Foreign Affairs, European Union and Cooperation in an interview with Spanish newspaper Ara. "We have laid the foundations of a relationship based on new foundations."
"We have trade relations that are at historic highs, with 20 billion euros of bilateral trade and 12 billion euros of Spanish exports to Morocco," he said, adding that about 1,100 Spanish companies are present in Morocco.