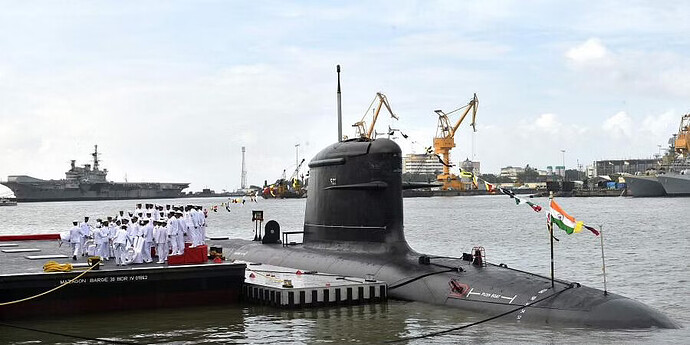 India is working closely with Spain to strengthen its naval and air defence capabilities. In line with that India could consider buying five naval submarines from Spain. This follows an agreement India has signed with Spain for procuring 56 C295MW Airbus aircraft worth Euro 2.5 billion, to replace the Indian Air Force (IAF) AVRO fleet.

"India is considering buying submarines and several countries including Spain are taking part in the tender. Spain considers that Navantia's (a Spanish company) offer is very competitive in terms of quality, cost, transfer of technology and indigenisation. Navantia would be in charge of providing to the Indian Navy with state-of-the-art conventional Air Independent Propulsion (AIP) submarines – if the Indian government consider's the offer," said Spain's Ambassador to India, Jose Maria Ridao told this paper.

Meanwhile, India signed an agreement with Spain for the acquisition of 56 Airbus aircraft at a cost of Euro 2.5 billion.

Read more.