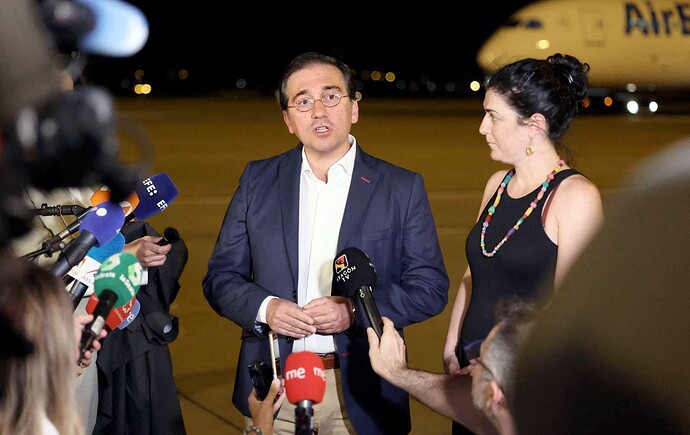 Spain has indicated that its civil service is making contingency plans for a potential united Ireland scenario, while Madrid would consider its position on an independent Scotland if and when this arose.
The position of Spain has long been of interest to Scottish independence campaigners, because regional separatism is a highly sensitive political issue for Madrid and it holds a veto over any future European Union membership bids.
There has long been speculation that Madrid could veto any eventual EU accession bid by an independent Scotland, to avoid encouraging the separatist movement in Catalonia, which also aspires to future membership.
Asked about a united Ireland, Mr Albares said this was also hypothetical, but that the Spanish civil service would nevertheless be sketching out contingency plans for any such scenario.