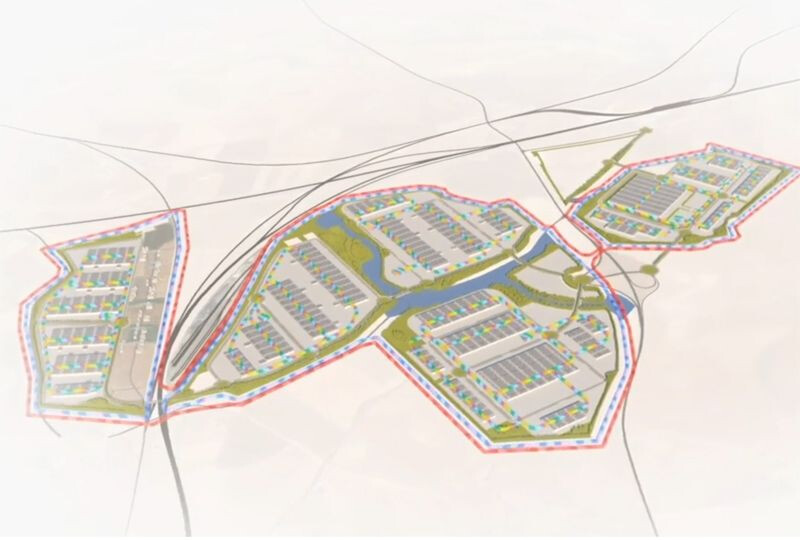 Sitting in the space between the ports of Malaga and Algeciras, and the Atlantic and Mediterranean railway corridors the intention is to offer services to Europe and the rest of the world including, in particular, the ports in North Africa. The French group are in partnership with PUERTO SECO ANTEQUERA (PSA) with the Antequera dry port situated in the heart of Spain's leading maritime zone. It benefits from the proximity of the ports of Algeciras, Malaga and Cadiz offering it access to the traffic passing through the Strait of Gibraltar which channels the greatest concentration of maritime exchanges in the world.

Furthermore, these ports are positioned at the meeting point between two railway corridors on the Atlantic and Mediterranean axes. They also benefit from privileged access to Europe and Africa in particular, and also to America and Asia from the Mediterranean and the Atlantic which makes it an ideal entry or exit gateway.

The park will capitalise on the wind, water and sun to produce sustainable energy. The possibility of installing a hydrogen power plant is also being examined.

This project has benefitted greatly from the support of the government of Andalusia which is extensively involved, in particular declaring this zone an 'Area of Public Interest', which has enabled the rapid urbanisation of the 300 hectares of land. It has also proposed the implementation of major infrastructure projects, a connection to the freight rail network and the development of road access thanks to the construction of a new motorway interchange.

For this scheme a joint initiative with the Andalusia Public Ports Agency has enabled the park to obtain port zone status which offers it all the advantages inherent to that status.

More at link.