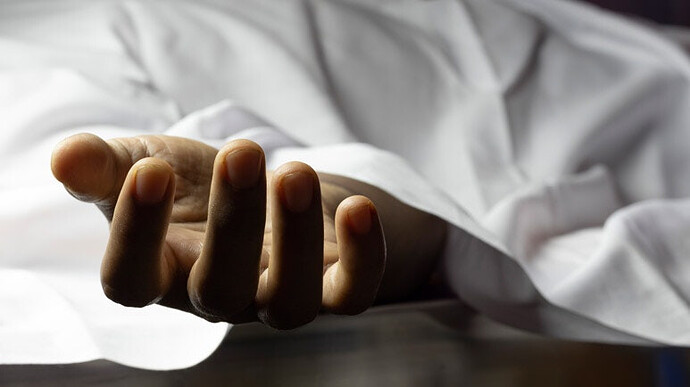 In advance of this week's compilation of reports of "sudden deaths" throughout the world, I'm posting several pieces—from the US, Canada, Ireland, Cyprus, Sri Lanka and Australia—variously indicating that the global toll of "vaccination" is accelerating so dramatically, with so many people "dying suddenly" that it will soon be quite impossible to hide from anyone, except the clinically insane.

And what will happen then? What fresh hell will They unloose to change the subject? Or will humankind at last wake up, and fight, as one, to bring the authors of this greatest of all crimes, and their accomplices, to justice?

We'll see—but first we finally have to see what's happening all around us, every single hour of every day, and make sure others see it, too:

UNITED STATES

Three former football players "died suddenly" within two days:

Former Eagles receiver Charles Johnson dies at 50

July 20, 2022

Former NFL receiver Charles Johnson, who spent two seasons with the Eagles early in the Andy Reid years, has died at the age of 50.

CBS 17 in Wake Forest, North Carolina, reported the news on Tuesday evening. Johnson's cause of death had not yet been released , according to the report.

Johnson, who had been working as an assistant athletic director at Heritage High School in North Carolina, spent nine seasons in the NFL. Johnson was selected in the first round (No. 17) by the Pittsburgh Steelers in 1994 out of Colorado.

Former Eagles receiver Charles Johnson dies at 50

Continued at the link.