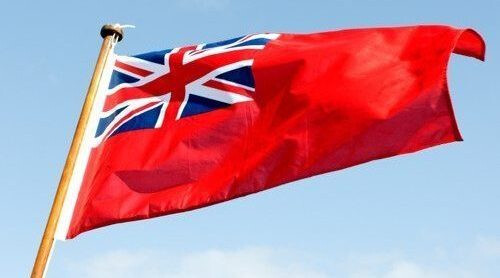 Shipping companies which fly the red flag with the union jack would have a greater chance of being able to join the UK tonnage tax break scheme.

Brexit had allowed the UK to offer the new red ensign tax incentive. As well as making it easier for overseas companies to access the tonnage tax scheme, it was also designed to increase the use of the ensign, which has fallen out of favour as shipping companies have switched to the flags of other nations.

Now that we've left the EU, today we start reforming our tonnage tax regime to make it simpler and more competitive," Chancellor Rishi Sunak said in his budget speech.

So I can announce today that our tonnage tax will – for the first time ever – reward companies for adopting the UK's merchant shipping flag, the red ensign. That is entirely fitting for a country with such a proud maritime history as ours."

The red ensign, also known as the red duster, has been flown by British merchant or passenger ships since 1707. Locally adapted versions with emblems of UK overseas territories are used by ships registered in Bermuda, the British Virgin Islands, the Cayman Islands, Falkland Islands, Gibraltar, Guernsey, Jersey and the Isle of Man.

From next year HM Revenue and Customs will now consider tonnage tax regime from companies whose ships fly the UK flag as an important factor.

More at link.
Related:
The latest state vehicle to get tax perks from the nation's finance minister is the shipping register. In decline for a decade, the UK flag is set for a financial overhaul.

International shipping companies will be able to apply for the UK's tonnage tax system in changes that will be announced as part of this week's budget which will affect all Red Ensign flags including the likes of the Isle of the Man and Gibraltar.