In The True Spirit of Christ - Let's share gifts of Scripture about GOOD GIFTS given by God and Christ, as referred to in The Holy Book.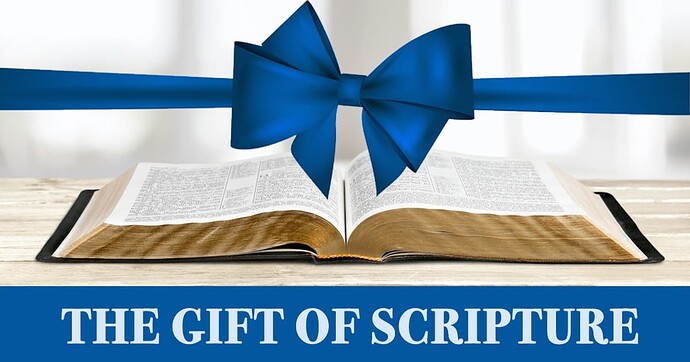 This thread comes with 3 challenges:
1 - The scripture verse shared should have a reference to a gift or gifts.
2 - Share one scripture verse (gift) per reply. This will give others a chance to find presents hidden within The Book; and not shower them all in one reply.
3 - Please reply only once per day. Eventually, we will unwrap them all.

Thank you.
ARE YOU UP TO THE CHALLENGE?
Here's my "gift" scripture :
Wisdom 1:18 The fear of the Lord is a Crown of Wisdom, making peace and perfect health to flourish; both of which are the gifts of God: and it increaseth the rejoicing of them that love Him.