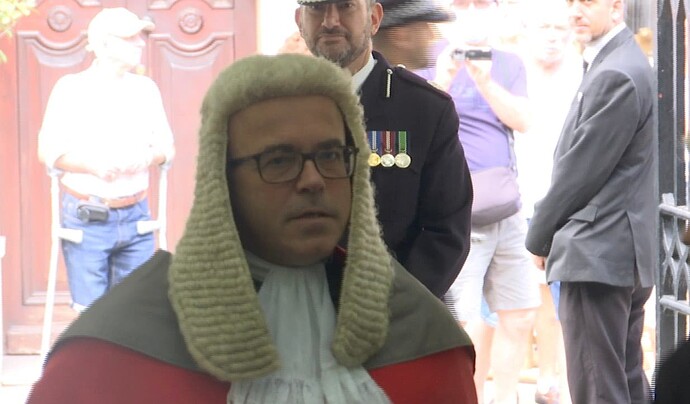 A Supreme Court judgement has declared that a person who commits a sexual offence outside Gibraltar cannot be prosecuted here.
This is because of a drafting error in the Crimes Act which the Chief Justice has declared offends the Constitution.
The judgement follows a challenge to the Crimes Act by an individual who had been charged with a sexual offence.
They were represented by Charles and Nicholas Gomez, who argued that the law conflicted with a section of the constitution which doesn't allow Gibraltar to make laws which may have consequences outside our jurisdiction.
The law, which was passed in 2010, says that 'a person who commits a sexual offence outside Gibraltar may be prosecuted here'.
The literal interpretation of this is that any person who commits any sexual offence anywhere can be prosecuted, regardless of whether they have any links to Gibraltar or not.
But Section 32 of the Constitution limits the Gibraltar Parliament's powers to making laws 'for the good governance of Gibraltar'.
The Director of Public Prosecutions, Christian Rocca, assisted by Kerrin Drago, argued that the spirit of the legislation is to protect the general public from Gibraltarians or residents of Gibraltar who may commit sexual offences abroad.
But Mr Gomez said there were other sections of the Crimes Act which made specific reference to a Gibraltarian or person connected to Gibraltar when determining whether they could be prosecuted here.
The Chief Justice, Anthony Dudley, said it was clear that the person drafting the law made a mistake, but that as a judge, attempting to interpret what they should have drafted would be tantamount to him crossing the boundary between judiciary and legislature, and therefore he had no choice but to accept the literal meaning of the law.
He ruled that this law offends the Constitution, and therefore cannot be relied upon for the purposes of pursuing a prosecution.
This means that the claimant, who has been kept anonymous by the Court in this judgement, cannot now be prosecuted.
Speaking to GBC, the Director of Public Prosecutions has confirmed he will not be appealing this judgement, and had already highlighted the potential deficiency in the law to the Government even before the judgement was made.