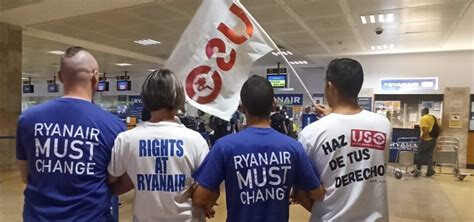 Around 1.4 million passengers are set to be affected in the next two weeks as Ryanair kicks off strike action in Spain this week.

The strike will last five months, until January 2023.

It comes after the airline failed to negotiate a collective agreement with staff regarding higher pay and better working conditions.

The strikes follow walkouts at the end of June that lasted throughout much of July and caused severe cancellations and delays at Ryanair's operation bases in Spain, particularly at Barcelona's El Prat airport and in Palma de Mallorca.

During the first twelve days of the upcoming strike, Ryanair has almost 5,000 flights scheduled at its Spanish airports.

Read more.